Bangladesh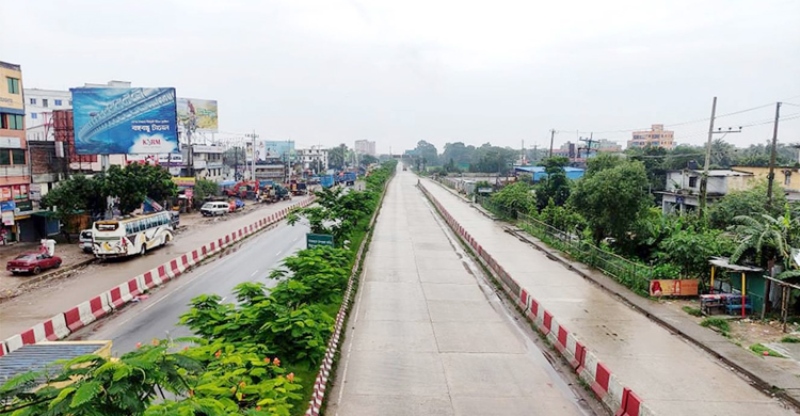 Collected
BGB-Army to oversee hard lockdown from Friday
Dhaka, July 22: To prevent the spread of the deadly coronavirus a hard lockdown will be in imposed on the country for two weeks from 6 am on Friday (July 23). Even though Bangladesh has been witness to a period of hard lockdown in the recent past, the upcoming one is said to be stricter than the last time.
State Minister for Public Administration Farhad Hossain said at noon on Thursday (July 22), "Restrictions will not be relaxed. The administration will be tougher this time than last time. Police, BGB and army will be on the ground to ensure restrictions."
"Offices-courts, garments-factories and export-oriented everything will be closed. This is going to be the strictest ban ever. People will not need to come out at this time. Because there is no point in going to the office. Those who have been to the village know that the office is closed. They have to come after 5th," he added.
Seeking everyone's cooperation to reduce the infection, the state minister said, "Everyone has to stay home. You cannot come out without an urgent need. Those venturing out will have to wear double masks."
If we can do this successfully for 14 days, then we will be able to bring the infection under control. Otherwise it [corona infection] will continue to grow. The stress in the hospital will be difficult to manage. So everyone has to cooperate. These 14 days are very important," Farhad Hossain added.
To facilitate public transport, business, socio-economic condition ahead of the holy Eid-ul-Azha, the government relaxed the restrictions from midnight on July 14 to 6 am on July 23 (Friday). However, there were rumours that the restrictions were being extended.
Following the relaxation, the government will impose strict restrictions on Friday (July 23) from 6 am to midnight on August 5.
Mill-factories associated with the production and processing of food products and activities related to the transportation and transmission of sacrificial animal skins and the pharmaceutical industry will not be subject to strict restrictions.