Bangladesh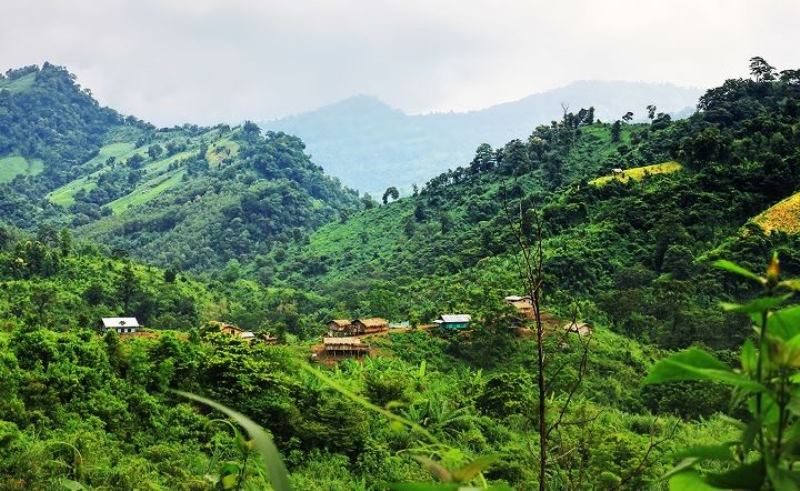 File photo
BGB to set up 5 BOPs on inaccessible border to block KNF route
Dhaka, June 16: Border Guard Bangladesh (BGB) does not have a BOP (Border Observation Post) covering a large part of the rugged hilly border of the hill district of Bandarban. That is why the members of the extremist organization Kuki-Chin National Front (KNF) can travel freely through those areas. The BGB will set up five new BOPs in the vacant areas to prevent KNF members from relocating through the border areas after the recent joint operations.
This was stated by BGB Director General Major General AKM Nazmul Hasan in an exchange meeting with journalists at the end of the 53rd border conference of BGB-BSF director general level at BGB headquarters on Thursday (June 15). The four-day conference was held in New Delhi, India, from June 11 to 14.
In response to a question from the journalists, the BGB director general said that after the departure of the KNF members from the hills, we have planned the operation of how those areas will be protected. Besides, BGB did not have BOP till now in the remote areas. Five BOPs are planned for BGB from Chaikshyangpara to Dopanichhra. In the meantime, we have made Chaikshyongpara KNF free. Our BGB members are currently staying there.
He also said in the exchange meeting that the new BOP will be set up to ensure proper protection of unprotected areas. BGB has taken necessary steps to ensure that no Kuki-China member can enter or exit through the border area of the country.
In response to a question about the return of KNF chief Nathan Bam from India, the BGB director general said that it is a matter of discussion at the highest level of the government. There was no discussion with the BSF regarding the transfer of Nathan Bam.
The weapons used by the KNF come from India or Myanmar. When asked about stopping the supply of arms to the extremist group, he said, "We have shared the information we had with the BSF. They have been told that the BSFO should seal their borders. They assured us.
Major General AKM Nazmul Hasan also said that BGB is working with Bangladesh Army to maintain peace in Chittagong Hill Tracts. Joint operation with army against KNF. A KNF camp has already been captured. Several firearms, KNF uniforms and walkie talkies were recovered from that camp.