Bangladesh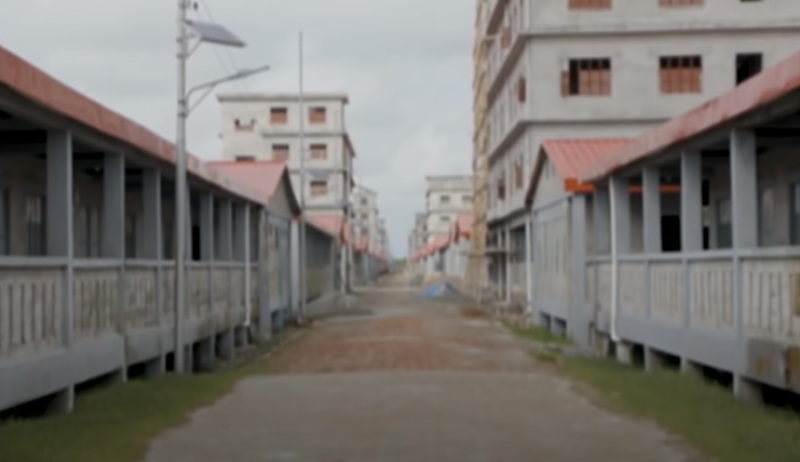 Screengrab from YouTube
Bhashanchar: Rohingya relocation to start again at the end of September
Dhaka, June 10: The relocation of Rohingyas to Bhasanchar in Noakhali will begin again. They will be taken to Bhasanchar at the end of September. Disaster Management and Relief Ministry Secretary Md Mohsin made the remarks after a meeting on Thursday (June 10) at noon to discuss the relocation of Rohingya to Bhasanchar.
The secretary said the Rohingyas in Cox's Bazar have been allotted a place in Bhasanchar due to the crisis. But their main goal is to return them to their country with dignity, the UN is working towards that goal. Since it is a long process, this is the arrangement for now.
He said that since the Rohingyas are in hilly areas, the walls have collapsed in many places due to heavy rains a few days ago. For that, a meeting was held with the Chief Secretary on the 6th. There were 10 ambassadors present. It has been reported that there are 18,890 people in Bhasanchar at the moment.
"The committee has been formed on how to implement it. They had their first meeting. There we fixed a timeline. They will provide a draft policy document by June 18. In this too we will have a formal discussion. There are some important issues, but there are some issues that cannot be settled. Even then we will need 1-2 more meetings. After that, I hope we will start taking Rohingyas again by the end of September. This is how we have discussed today," Md. Mohsin said, adding that the target is to relocate one lakh Rohingyas to Bhasanchar.
"We are operating in a slightly different place. That is geographically different from Cox's Bazar, so we have some issues. They have to know something about it, we also have to clear something. That is why we will run the operation. How to help them, in what contexts they can help us. If the policy is issued, there will be no problem in our activities. Then we will start the work of relocating the rest," he added.