Bangladesh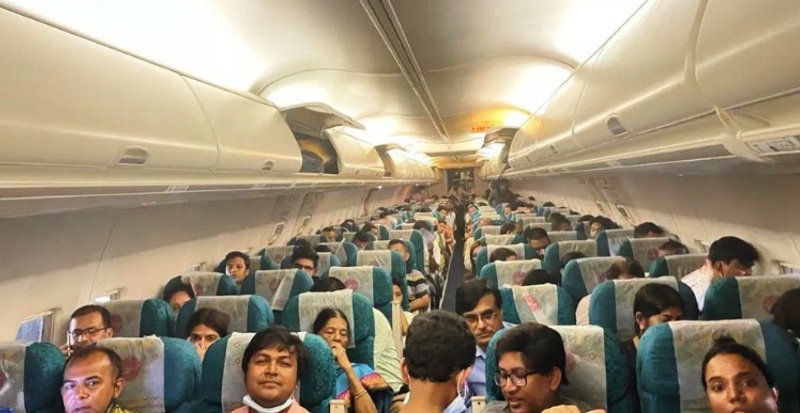 Photo: Collected
Biman flight stuck at Kolkata airport due to technical glitch, lands safely in Dhaka
Own Correspondent, Dhaka, July 19: Bangladesh Biman's Boeing 737 aircraft, which suffered a mechanical fault during takeoff at Kolkata airport in India, has returned to Dhaka. The passengers and crew on the plane are said to be safe.
The plane landed at Shahjalal Airport at 1:34 am on Monday (July 18). The flight left Kolkata at 12:36 local time. After flying for 28 minutes, the plane landed in Dhaka.
Earlier, flight BG-396 was scheduled to depart for Dhaka from Kolkata's Netaji Subhash Chandra Bose International Airport at 8:35 pm local time on Monday. But the plane got stuck near the runway for about five hours due to mechanical failure during the flight. At that time, about 185 passengers inside the plane fell ill as the flight's air conditioning (AC) system had stopped working.
After finding the technical glitch, the concerned tried to repair the snag by keeping the plane on one side of the runway. But they could not fix the error till 12 midnight. In the meantime, the AC of the plane stopped working. Passengers became tired in the heat.
There were reports of a seriously ill person being taken off the plane and sent to the hospital. However, other passengers have been given necessary food along with water.