Bangladesh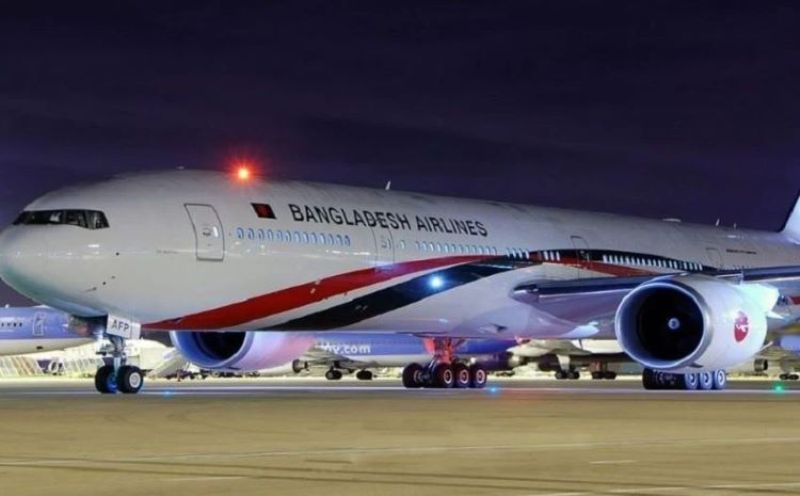 Collected
Biman has learned from the loss of thousands of crores of takas, says official; ACC investigating deal
Dhaka, June 3: Biman Bangladesh Airlines Director (Planning and Training) Air Commodore Md. Mahbub Jahan Khan has commented that Biman has 'learned' from the government's loss of Tk 1,100 crore by leasing two Egyptair aircraft.
In response to a question about this, he said, Biman has learned from here. That's the biggest thing. After this incident, there was a lease guideline for the aircraft. It has been decided how many meetings will be held in future lease of aircraft, how many times it will have to be presented to the board.
Md Mahbub Jahan Khan made the remarks while exchanging views with media persons at Bangladesh Airlines Training Center at Hazrat Shahjalal International Airport in Balaka, the head office of Biman on Wednesday (June 1).
At the same time, the investigation team of the Anti-Corruption Commission (ACC) visited the head office of Biman to collect documents related to the investigation into irregularities in the charter of aircraft and corruption. The team was led by ACC Deputy Director Md. Salahuddin.
When asked about this, Biman's managing director Abu Saleh Mostafa Kamal said that the matter was in the parliamentary committee. They have referred it to the ACC. The ACC team has come in the context of that. We welcome them. The people of Biman are working there so that the ACC can finish their work without any hindrance. Maximum cooperation has been instructed.
Meanwhile, Biman Director (Planning and Training) Air Commodore Md. Mahbub Jahan Khan said, a team of two from the ACC has arrived. The rest of my team is there. All our information is stored. I joined in 2018. There have been several more investigations before. I saw two Egyptian planes in Vietnam, from where they were supposed to return. It is in this complex that we begin to work.
Biman leased two Boeing 777-200 ERs from Egyptair in 2014 on a five-year contract without examining commercial feasibility. One of which was added to the fleet in March 2014 and the other in May of the same year. In less than a year, that is, in February 2015, after operating the flight, one of the engines broke down.