Bangladesh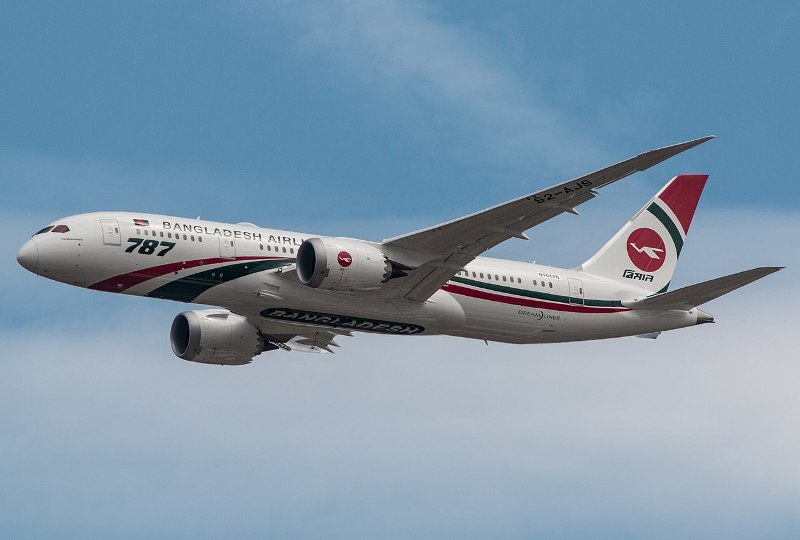 Steve Lynes/Wikipedia
Bird hit causes flight rescheduling at airports in Dhaka, Chittagong
Dhaka, September 30: The flight schedule of Biman Bangladesh Airlines from Dhaka to Riyadh was disrupted at Hazrat Shahjalal International Airport. On the other hand, at Chittagong's Shah Amanat International Airport, the flight did not leave on schedule due to the discovery of bird remains in the engines of two aircrafts. Airport director Wing Commander Farhad Hossain said that the incident took place on two flights bound for Dubai and Muscat on Thursday night.
Meanwhile, the aviation authority in Dhaka says that the flight has been delayed due to the bird entering the plane's engine. The flight was scheduled to depart at 7:15 am on Friday (September 30). Later, the passengers left Dhaka for Riyadh on another plane at 10:45 am.
Passengers who have been waiting at the airport since night said that the airline authorities did not inform them properly. On the other hand, General Manager (Public Relations) of Biman Bangladesh Airlines, Tahera Khandkar, said that the departure of the flight was delayed due to a bird entering the engine of the aircraft. However, passengers are provided round-the-clock inquiry and service at the airport.
Meanwhile, Director of Chittagong Shah Amanat International Airport, Wing Commander Farhad Hossain said, after landing at night (Thursday), the remains of the bird were found in the engine during the post-flight check. That is why the two planes did not fly at night.
In response to a question, Farhad said that the matter came to their attention only after the flight landed here. Maybe this is where the incident of bird entering the engine happened.
However, the official said that the movement of other aircraft was normal at night, and the two aircraft will leave today at noon. The passengers stayed at the hotel at night.
Meanwhile, a Fly Dubai flight landed at Shah Amanat International Airport at 8:30 pm on Thursday. It was scheduled to depart for Dubai at 9 pm with 180 passengers. A Bangladesh Biman flight was scheduled to fly from Chittagong to Muscat with 254 passengers nearby. The flight was later delayed after bird remains were found in the engine.