Bangladesh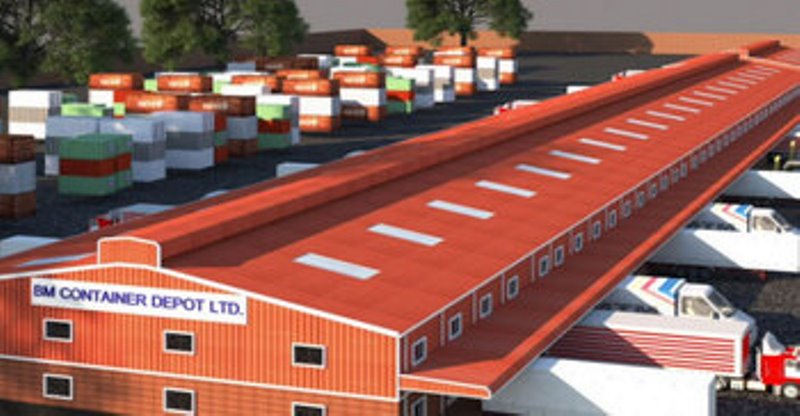 Photo: Collected
BM container depot becoming ICD with maximum security
Own Correspondent, Dhaka, Oct 6: IMDG code experts have been appointed to the BM depot which was destroyed by fire and explosion four months ago. A three-lakh gallon water tank is being constructed inside the depot. A separate shed is being constructed for Dangerous Goods (DG) cargo. In case of a fire accident, the entire depot will be covered in chemical foam within 19 minutes. The premises is being equipped with all such sophisticated systems, which have cost thousands of taka.
Global officials of the world's renowned shipping company H&M and Maersk Line have inspected the depot operations and expressed satisfaction with the overall security.
It is known that in the future, all the conditions of the International Maritime Dangerous Goods (IMDG) code will have to be followed by the public and private ICDs (Inland Container Depots) and Offdocks of the country.
Currently, there are 19 ICDs in operation. Most of which are not self-contained to meet the IMDG code. Among these, the BM Container Depot damaged by fire and explosion is going to be an exception. With the aim of becoming the country's best ICD in terms of service and safety, including meeting the IMDG code, the new facility is being built at the BM depot. Tk 150 crore is being invested for this.
According to the depot authorities, there are three CFS (Container Freight Stations) of about 282,000 cubic feet. There is a separate shed of 12,000 square feet for dangerous goods. Where there is also an opportunity to keep jute products except chemicals.
BM depot was built on 24 acres of land at Keshabpur in Sitakunda, within 20 km of Chittagong port. The operation of the depot started in May 2011. Last year, in 2021, BM depot handled 1 lakh 20 thousand TEU's containers. Among those, export containers were 58,000 TEU's, import containers 22,000 TEU's and empty container handling was 40,000 TEU's.
On June 4, a fire and explosion occurred at the BM depot. At least 51 people, including fire service personnel, lost their lives in the accident. Depot authorities have suffered a loss of about thousands of crores of taka in the accident. In the meantime, the authorities have given financial compensation and assistance to the victims of about Tk 18 crore.