Bangladesh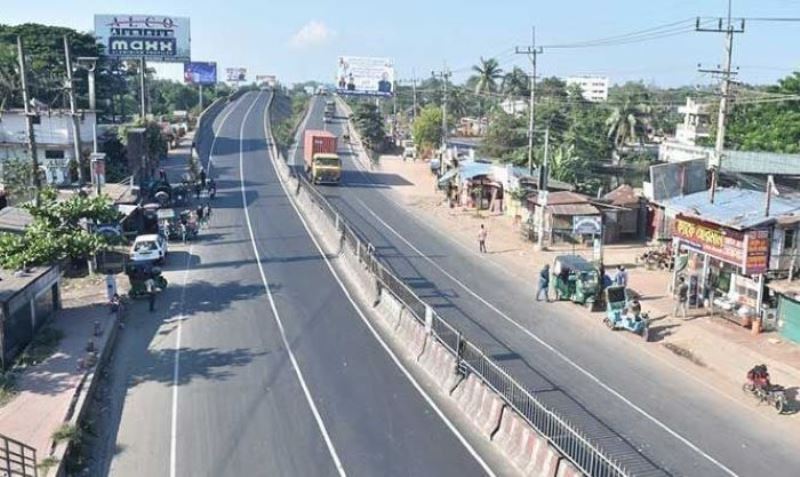 Photo: Collected
BNP announces 48-hour blockade programme from Wednesday
Dhaka, Nov 21: BNP has announced a 48-hour blockade programme in the sixth phase with one-point demand, including the resignation of the government, non-partisan neutral government during the election period, and Khaleda Zia's release.
Ruhul Kabir Rizvi, senior joint secretary general of the party, announced this programme in a virtual press conference on Monday afternoon.
Rizvi said, "From 6 am on Wednesday (November 22) to 6 am on Friday (November 24), a 48-hour blockade programme will be observed across the country. I call upon all the parties involved in the simultaneous movement to carry out this programme."
Rizvi, on behalf of the acting chairman of the party, also called upon the countrymen to make this programme a success.
Claiming that 480 BNP leaders and activists have been arrested across the country in the last 24 hours, Rizvi said that 80 BNP leaders and activists have been injured in the last 24 hours.
Meanwhile, on the second day of BNP-Jamaat's 48-hour hartal, miscreants set fire to three buses in the capital from noon to evening on Monday. There were no reports of casualties in these fires in three separate places. The first incident of arson took place in Mirpur area number 10. Miscreants set fire to a BRTC double-decker bus there at 2:35 pm.
Then miscreants set fire to a staff bus of Sonali Bank in the lane of Madhumita cinema hall in Motijheel of the capital around 3:15 pm. But before the fire service went, the locals extinguished the fire of the bus.
Besides, miscreants set fire to a passenger bus in Paltan area around 5:10 pm. The bus of Tanzil Paribahan bound for Mirpur from Sadarghat was set on fire when it reached Paltan area.
Meanwhile, a cocktail explosion occurred in front of the Dhaka Metropolitan Sessions Judge's Court around 4 pm. However, there were no casualties.