Bangladesh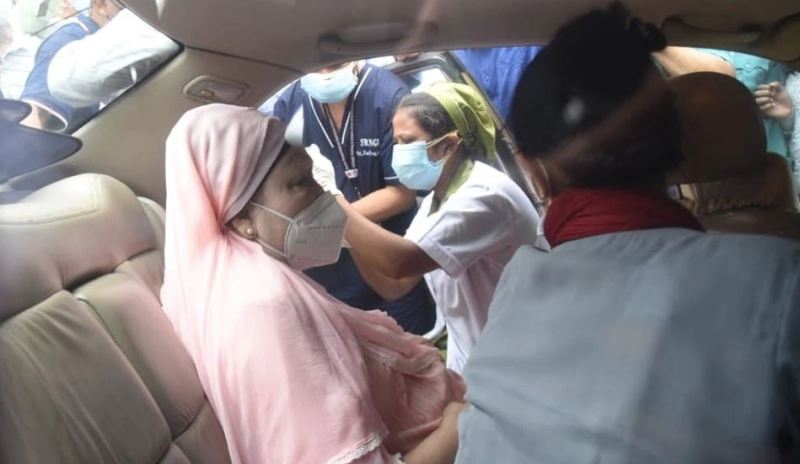 Collected
BNP chief Khaleda Zia receives second dose of the coronavirus vaccine
Dhaka, August 18: BNP Chairperson Begum Khaleda Zia has taken the second dose of coronavirus vaccine. She received the Moderna vaccine in the car, at the Sheikh Russell National Gastroliver Institute and Hospital in Mohakhali at 4:10 pm on Wednesday (August 18). Earlier, on July 19, Khaleda Zia has taken the first dose of the Moderna vaccine at the same hospital.
BNP joint secretary general Advocate Mahbub Uddin Khokon, BNP chairperson's media wing member Shamsuddin Didar and others were present at the hospital with Khaleda Zia during the vaccination.
Shairul Kabir Khan, a member of the media wing of the BNP chairperson, said Khaleda Zia left for her hospital at around 3:30 pm from her Gulshan residence Firoza to get vaccinated.
Leaders and activists of various BNP affiliates and allied organizations thronged the hospital premises from noon on the news that Khaleda Zia was going to be vaccinated. They surrounded the car carrying Khaleda Zia when it entered the hospital. For this reason, like last time, Khaleda Zia was kept in the car and vaccinated.
Khaleda Zia was admitted to Evercare Hospital in the capital on April 27 after contracting coronavirus. After 54 days of treatment there, Khaleda Zia returned to her Gulshan residence on the night of June 19.