Bangladesh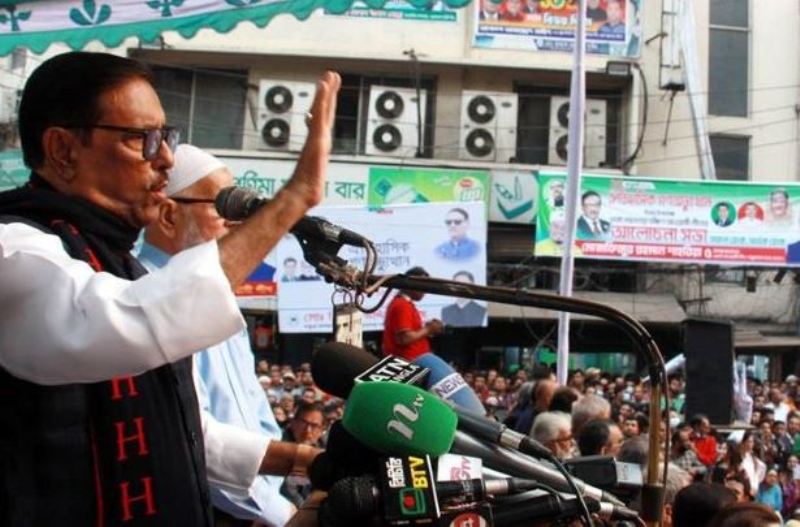 Collected
BNP has lost its way and started its march: Obaidul Quader
Dhaka, January 31: Awami League General Secretary and Road Transport and Bridges Minister Obaidul Quader commented that BNP has lost its way and started the march. He said that the politics of BNP is stuck in the alley of mistakes. Can't be rescued by walking.
He said these things in the speech of the chief guest at a rally organized in front of the central office of Awami League on Bangabandhu Avenue in the capital on Monday. Dhaka Metropolitan South Awami League organized this peace rally against BNP-Jamaat's terrorism, militancy, anarchy, apathy and continued anti-national conspiracy.
Obaidul Quader said, Awami League never ran away. Only BNP has the story of escaping to One-Eleven. He has escaped with a pledge not to do politics.
He said, Bangladesh cannot be won by remote control movement.
Awami League Presidium Member and Deputy Leader of Parliament Matia Chowdhury, Mofazzal Hossain Chowdhury Maya, Advocate Kamrul Islam and Dr. Mostafa Jalal Mohiuddin, Joint General Secretary Mahbbu Ul Alam Hanif, Office Secretary Barrister Biplab Barua spoke at the peace rally chaired by Metropolitan South President Abu Ahmed Mannafi. General Secretary of Metropolitan South Awami League Humayun Kabir along with Central and Metropolitan Awami League leaders.
The speakers said that BNP-Jamaat, the sponsor of communalism and militancy, is inciting violent politics. They must be resisted unitedly.