Bangladesh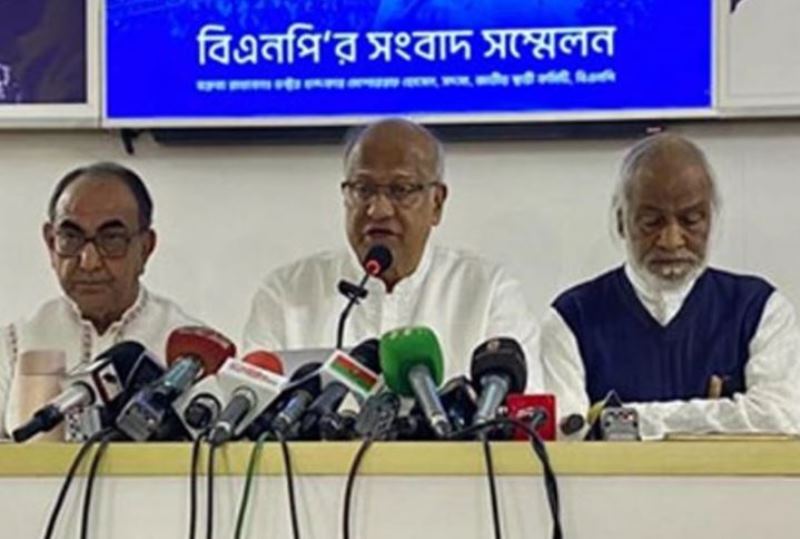 Photo: Collected
BNP has no interest in presidential election
Dhaka, February 13: BNP's standing committee member Dr. Khandkar Mosharraf Hossain said that the party had no interest in the presidential election.
He said this in response to reporters' questions regarding the nomination of Mohammad Shahabuddin Chuppu as Awami League's candidate in the presidential election at a press conference at the BNP Chairperson's office in Gulshan on Sunday afternoon.
Khandaker Musharraf said, "BNP is protesting for 10 points including the resignation of the government. BNP is not interested in what the government did or did not do. When asked for his opinion on the presidential election, BNP Standing Committee member Amir Khosru Mahmud Chowdhury said, BNP has nothing to show interest in who Awami League is making president."
Earlier, Awami League President and Prime Minister Sheikh Hasina finalized the nomination of Mohammad Shahabuddin Chuppu as the 22nd President of the country. On Sunday morning, a team led by the general secretary of the ruling party Awami League, Obaidul Quader, went to the Chief Election Commissioner's office with him. There the nomination form collection and submission process is completed.