Bangladesh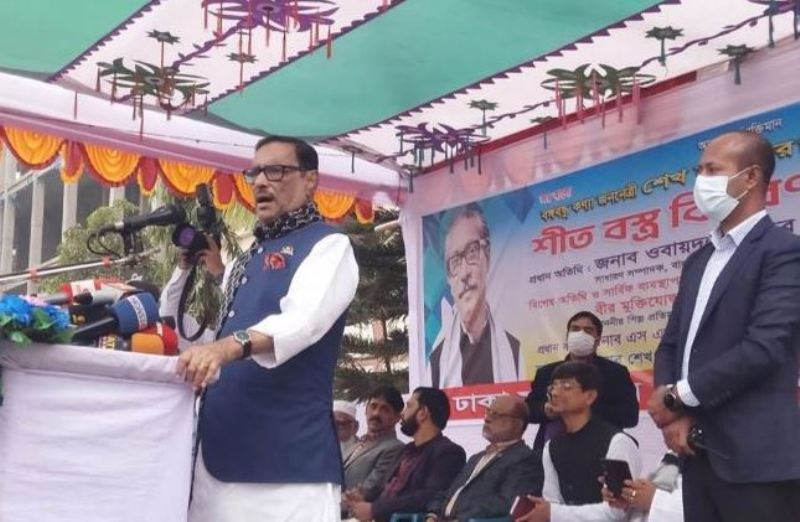 Collected
BNP has ruined politics by taking orders from the banks of the Thames
Dhaka, January 24: Awami League General Secretary Obaidul Quader said that BNP is playing hypocritical politics with the people of the country. This must end. The BNP has ruined politics by following invisible orders from the banks of the Thames. BNP will never succeed in the movement and elections if it cannot come out of this.
He said this while speaking as the chief guest at the distribution of winter clothes among the cold people on the instructions of Prime Minister Sheikh Hasina in Mirpur of the capital on Monday. Dhaka Metropolitan North Awami organized a winter clothing distribution event.
The bridge minister said that BNP has destroyed democracy, election and state system, and Sheikh Hasina is repairing it. He said that Awami League wants EVM in 300 seats in the election. However, the Election Commission will accept as many seats as they can according to their capacity. Awami League leaders and activists will remain in the field until the next election.
Dhaka Metropolitan North Awami League President Sheikh Bajlur Rahman and general secretary SM Mannan Kochi chaired the event along with State Minister for Industries Kamal Ahmed Majumdar and the leaders of Metropolitan North Awami League spoke.
Speakers said, Awami League does politics for the people, for the country. Awami League was with the people in the past and will continue to be in the future.