Bangladesh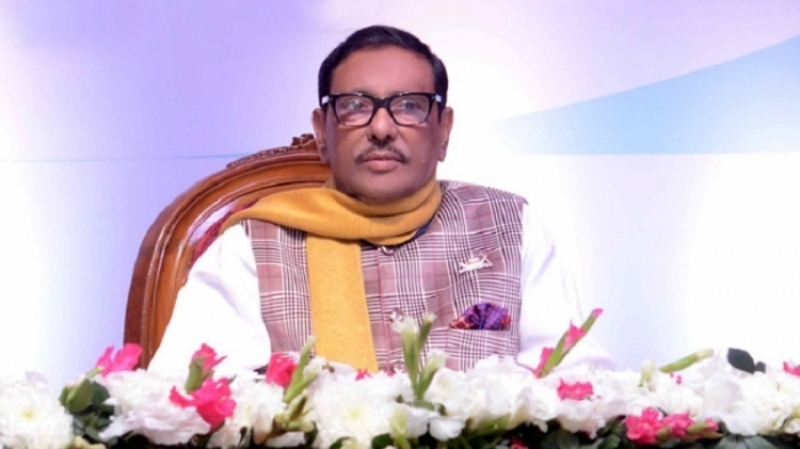 Collected
BNP is discouraging expats from sending remittances: Obaidul Quader
Dhaka, May 30: Awami League General Secretary and Road Transport and Bridges Minister Obaidul Quader said that BNP is discouraging sending remittances to the country. They want to create an economic crisis in the country by discouraging expatriates from sending remittances through legitimate channels.
Obaidul Quader made this comment in a statement on Tuesday. This information was given in a statement signed by Awami League office secretary Biplab Barua. In the statement, the general secretary of Awami League condemned and protested the statement of the secretary general of the opposition BNP.
Obaidul Quader said, "BNP is the political party who wants to create a situation like Sri Lanka in Bangladesh, who while opposing the government wants to create an economic crisis in the country by discouraging expatriates to send remittances through legal channels. Therefore, BNP leaders are not happy with the good news of increasing remittances."
He said, "Mirza Fakhrul's statement about the increase in remittance flow from the United States is intentional. Those who only look to foreign masters like chatak birds with the request of sanctions against the country and people, they will not accept the good news of the increase in remittances, it is normal."
General Secretary of Awami League said that Prime Minister Sheikh Hasina's timely decision to give 2.5 percent incentive on remittances sent by expatriates has increased the flow of remittances. Also, as the strong economic structure of Bangladesh has been established due to the successful leadership of Bangabandhukanya and Bangladesh has been recognized as a safe place for investment, the expatriate Bangladeshis are encouraged to invest in the country as well as foreign investors.
He said that the present government has set the precedent of enacting effective laws to prevent money laundering and exemplary punishment of criminals. On the other hand, corruption and money laundering were institutionalized during the BNP-Jamaat coalition rule. By opening Hawa Bhaban, a paradise of corruption, looting and money laundering was built. The world famous US intelligence agency FBI testified about their corruption and money laundering. Money smuggled by Khaleda Zia's sons from Singapore has been brought back.
Quader said, "There is no reason for Awami League to be worried about the visa policy of the United States, rather BNP is panicking. BNP is a terrorist organization in the international arena for its activities of burning and killing hundreds of innocent people with fire and destructive activities and sponsoring radical sectarian militancy and terrorist activities."