Bangladesh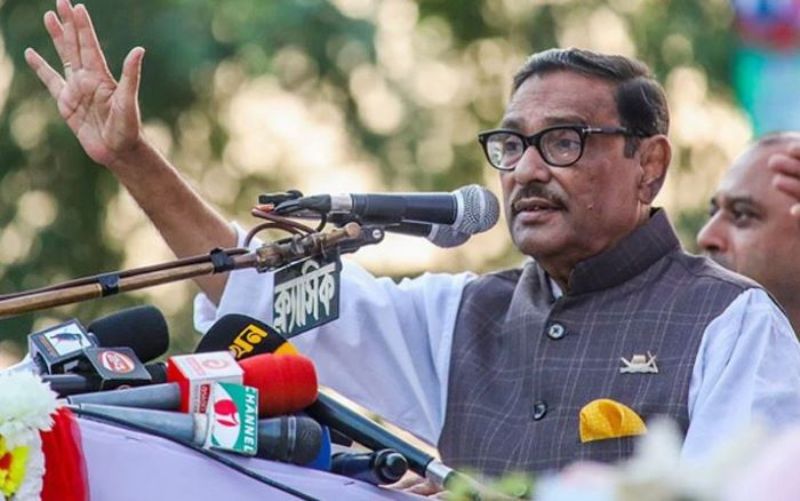 Collected
BNP is more dangerous than dengue: Obaidul Quader
Own Correspondent, Dhaka, 19 August 2023: Awami League General Secretary and Bridges Minister Obaidul Quader said that the democracy of Bangladesh is not safe in the hands of BNP. Beware of BNP which is more dangerous than dengue.
He said this at a public awareness program to prevent dengue organized by Awami League's health and population sub-committee. This program was organized on the morning of Saturday August 19 at Rabindra Sarovar in the capital.
Obaidul Quader said, Awami League does not only carry out programs. We have to come forward from a sense of responsibility towards people. We have to fight dengue to survive. Just doing politics will not do. The politics of saving people is first. He said, the anti-dengue campaign should be strengthened, we have to be united in this regard.
General secretary of Awami League said, today there are dangers from all sides, various dangers. threatening us. Beware of dengue. Beware of the dreaded BNP like dengue. Today there are two main enemies of the country, one enemy is BNP and the other enemy is dengue. Let us collectively resist this enemy. Human life is not safe from dengue.
The secular humanism of Bangladesh is not safe in the hands of BNP. We have to prevent BNP which is more dangerous than dengue.
Regarding India's interference in Bangladesh's internal affairs, Obaidul Quader said, "We don't want to talk about it." India is our tested friend. We lost power in '75, India did not put us in power then. In relation to elections, India or any foreign power will put someone in power, depose; Those who believe in democracy, it is indecent to make such comments.
He said, those who say India's intervention, then what happened in 1971? India came to our aid, their soldiers gave blood, sheltered our refugees, gave arms, gave training, is that not interference in internal affairs?
General Secretary of Awami League said that the people of Bangladesh will put us in power. BNP is looking only at America. When the ban will come, when the visa policy will come, visa policy and the ban, their eyesight has weakened as they look out over the Atlantic. Can't see anything now. Why visa policies do not come? Why not ban? Thinking about these things, Fakhrul's night sleep has become haram. We don't care about those things. We are looking at the people. We will stay if we keep our public power. If the people don't keep it, we will leave.