Bangladesh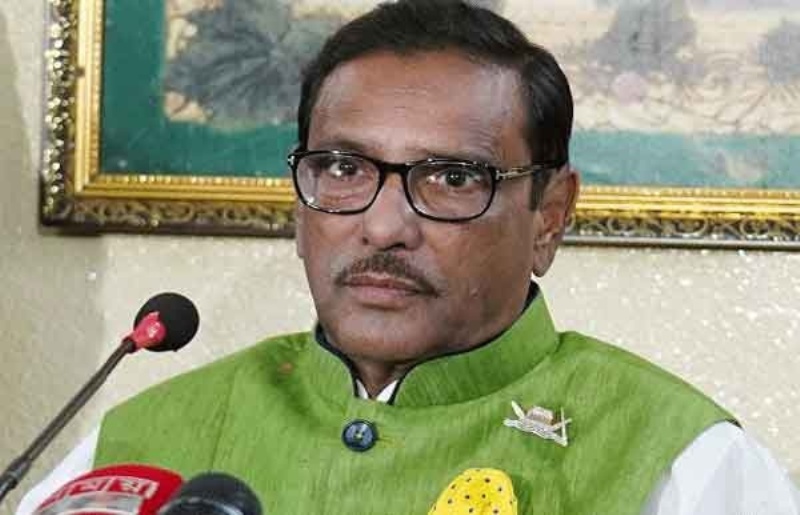 File photo
BNP is running propaganda to question the Election Commission law: Obaidul Quader
Own Correspondent, Dhaka, January 20: Awami League General Secretary and Minister for Road Transport and Bridges, Obaidul Quader, said the BNP leaders are making misleading remarks and propaganda to purposefully question the long-awaited election commission law. He said this in a statement given to the media on Wednesday.
Obaidul Quader said, "An identified section, including the BNP leaders, have engaged in their traditional propaganda and false politics to purposefully question the grand initiative of the Election Commission to enact the law. While the country's prominent and registered political parties have welcomed the initiative to enact new laws in line with the provisions of the constitution, the BNP and its allies are trying to create confusion in the minds of the people by making far-sighted statements."
He said the present government has taken initiative to enact the Election Commission Act in response to the demands of registered political organizations, prominent members of the society and concerned people of Bangladesh and thanked all concerned on behalf of Awami League for approving the draft law in this regard.
Obaidul Quader said the draft law will be sent to the Parliamentary Standing Committee on the Ministry of Law for scrutiny after it is tabled in Parliament. From there it will come up in the Parliament sitting in the form of recommendation and the law will be finalized through discussion in Parliament as per Parliamentary provisions. Members of Parliament from the main opposition parties and the BNP will have the opportunity to present their views and proposals in Parliament. However, the BNP leaders have started making misleading remarks about this law as per the pre-determined dilemma without following the democratic etiquette.
The Awami League general secretary said the political position of the BNP, which was born in the womb of illegal seizure of power and dictatorship and conducted in a cycle of conspiracy, has always been against democratic norms and constitutional process. The political course of the BNP is determined by the seizure of power by any means and the pursuit of group interests. Therefore, the BNP leaders have not welcomed the initiative of enacting the law related to the Election Commission and have engaged in anti-politics on the issue.
He said the BNP leaders are throwing stones in the dark because they do not have a clear idea about the law. Because they were born by stealing state power in violation of constitutional and customary law.