Bangladesh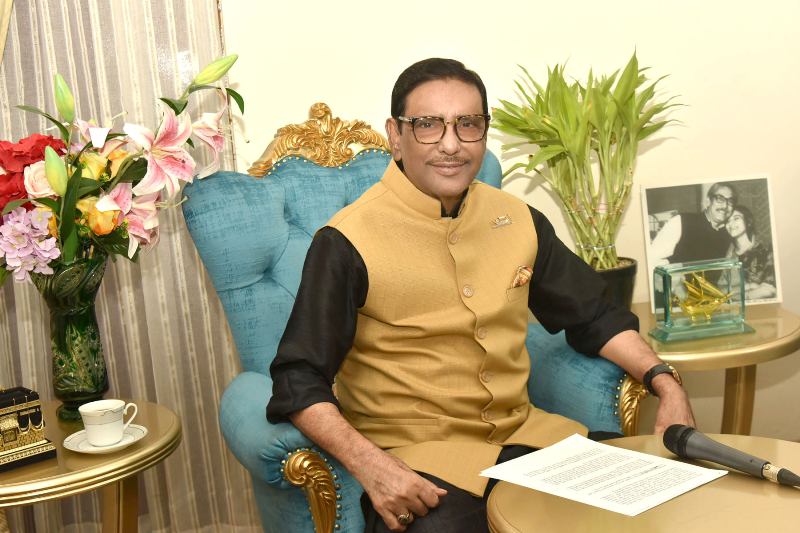 Collected
BNP is supporting militant groups ahead of elections: Obaidul Quader
Own Correspondent, Dhaka, 23 August 2023: General Secretary of Awami League Obaidul Quader said that BNP is supporting militant groups while the country is moving towards development and peace under the leadership of Sheikh Hasina. They want to destabilize the country by inciting militant groups.
Obaidul Quader said these things in a statement given by the party on Wednesday. Awami League office secretary Barrister Biplab Barua signed the statement. The Awami League General Secretary condemned and protested the 'ridiculous and shameless' comments of BNP Secretary General Mirza Fakhrul Islam Alamgir on militancy in the statement.
Obaidul Quader said that BNP Secretary General Mirza Fakhrul Islam Alamgir's lies about militancy and terrorism have shamed the sensible people of the country. The statement given by the BNP General Secretary that "the government is doing militant drama in the country to show India and the Western world" is nothing but a mockery of the BNP with the countrymen.
General Secretary of Awami League said that during the rule of BNP, Bangladesh had become a sanctuary of terrorism and militancy. The whole of Bangladesh was shaken by the terrible violence of the notorious militant leaders Shaikh Abdur Rahman and Siddiqur Rahman Bangla Bhai. Then BNP leaders said, "Bangla Bhai is the creation of media". But later it became clear and proved as daylight, under the patronage of the top leadership of BNP and under the direct supervision of the then administration and law enforcement agencies, militant organizations including Bangla Bhai flourished.
Bangabandhu's self-confessed murderers Rashid-Farooq formed a fascist organization called 'Freedom Party' with the help of radical communal forces in the Middle East. Begum Khaleda Zia gave the Freedom Party the status of the main opposition party in Parliament in the farce election of February 15, 1996, said Quader.
He said that former finance minister Shah AMS Kibria was killed by a grenade attack on a rally in Habiganj on January 27, 2005 during the BNP-Jamaat alliance. British High Commissioner Anwar Chowdhury was not spared from their attack. The JMB carried out at least 26 attacks in the country from 2001 to 2005 during the BNP-Jamaat alliance.
Referring to Awami League as the bearer of non-sectarian, progressive and democratic politics since its inception, Obaidul Quader said that under the undisputed leadership of Bangabandhu Sheikh Mujibur Rahman, the freedom struggle was organized on the basis of non-sectarian ideals and Bangladesh emerged as a liberal state.