Bangladesh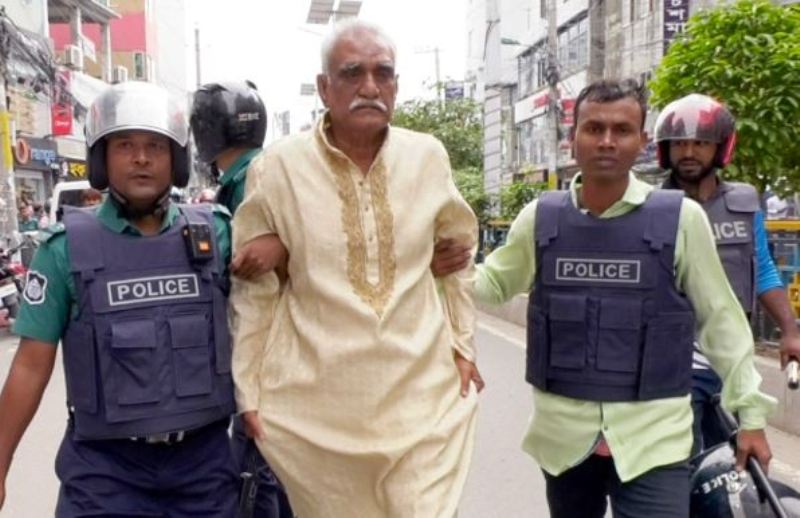 Collected
BNP leader Chand remanded for 3 more days
Dhaka, May 30: Rajshahi district BNP convener Abu Saeed Chand, accused in the case of threatening to kill Prime Minister Sheikh Hasina, has been remanded by the court for another three days. After the 5-day remand on Tuesday around 12 noon, Chand was taken to the police court and asked for a 10-day remand. Rajshahi District and Sessions Judge Judicial Magistrate Court Judge Mahbub Alam granted a three-day remand.
Rajshahi District Police Court Inspector Parimal Kumar confirmed the matter and said that after 5 days of remand, BNP leader Abu Saeed Chand was again brought to the court. After that the police asked for another 10 days remand. However, the court granted a three-day remand. And this case of threatening to kill the Prime Minister is currently with the District Intelligence Police. They will interrogate BNP leader Chand.
Earlier on May 25, BNP leader Chand was arrested from Bheripara junction in the city around 11:15 and brought to court in the afternoon. The court remanded him for five days. After the remand ended, the court remanded him for three days when he was brought to the court again on Tuesday.
When the video of Chand's speech went viral, there was a storm of condemnation and protest. Awami League called for a nationwide protest. The leaders and activists of Awami League and its affiliated organizations held protests in different parts of the country demanding his arrest.