Bangladesh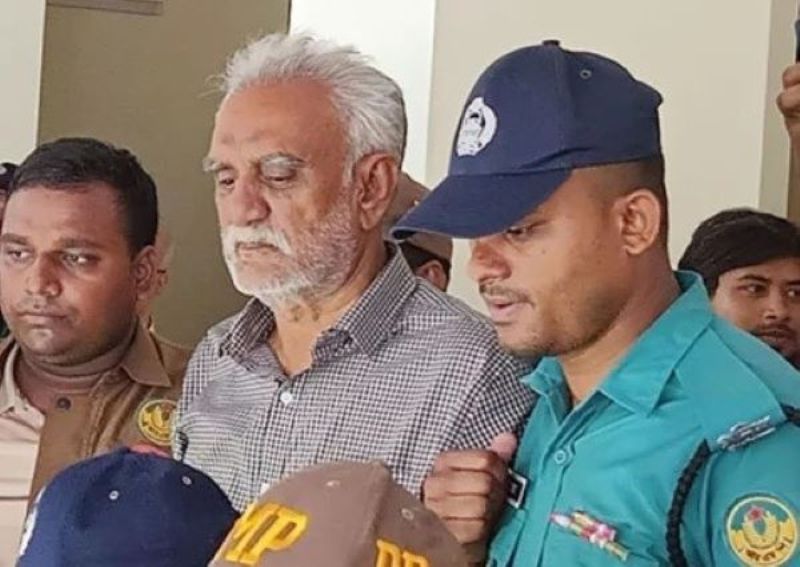 Collected
BNP leader Chand, who threatened to kill Prime Minister Hasina, placed on 5-fay remand after arrest
Dhaka, May 25: The court has placed Rajshahi District BNP convener Abu Saeed Chand on a five-day remand, following his arrest on the charge of threatening to kill the Prime Minister. Rajshahi Judicial Magistrate Court Judge Mahbub Alam granted remand at around 3 pm on Thursday (May 25).
Advocate Jalal Uddin, the lawyer of the state, confirmed the matter and said that Chand is the accused in the case under the Anti-Terrorism Act. He was produced in court today. The investigating officer of the case applied for a 10-day remand to find out whether anyone else is involved in the incident. However, the court granted a five-day remand after considering the whole.
Earlier on Thursday (May 25) around 11 o'clock the police arrested Chand from Bheripara area of Rajshahi city. Later, the arrest of BNP leader Chand was officially announced at a press conference at Rajshahi Metropolitan Police (RMP) headquarters around 12 noon. He was then taken to the court directly from the RMP headquarters.
It is to be noted that on May 19, Abu Saeed Chand addressed the BNP rally at the Shibpur High School ground in Puthia. At that time, he said, "No more 27 points or 10 points. Sheikh Hasina should be sent to the graveyard."
When the video of Chand's speech went viral, there was a storm of condemnation and protest. Awami League called for a nationwide protest. Leaders and activists of Awami League and its affiliates held protests in different parts of the country demanding his arrest.