Bangladesh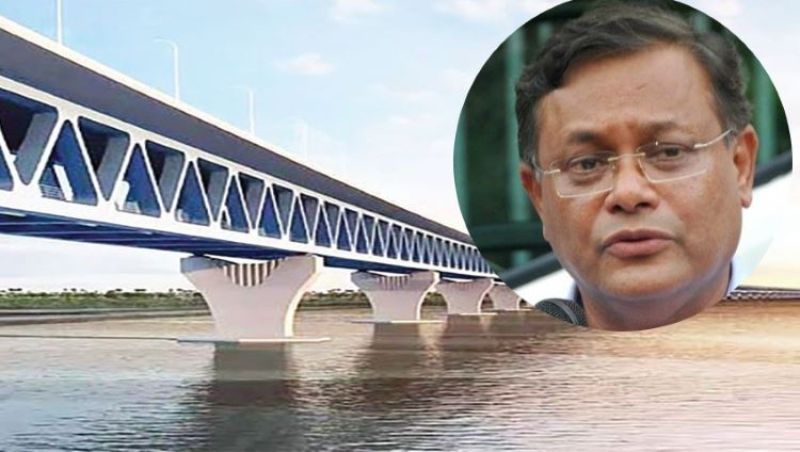 File photo
BNP leaders should apologize to people while crossing Padma Setu: Information Minister
Own Correspondent, Dhaka, May 18: Information and Broadcasting Minister and Awami League joint general secretary Dr. Hasan Mahmud said BNP leaders should apologize to the people while cross the Padma Setu (Bridge).
He made the remarks at a discussion organized by the Awami League at the Bangabandhu International Conference Center in the capital's Agargaon on Tuesday (May 17). The meeting was organized on the occasion of Prime Minister Sheikh Hasina's 42nd historic Homecoming Day.
The Information Minister said that not only the return of Sheikh Hasina to her homeland on May 17, 1981, but also the return of the spirit of liberation war, fire of democracy and development progress. Bangladesh has changed under the leadership of Sheikh Hasina in the last 41 years. And in the last 13 years, the fate of every human being has changed. The conspiracy has started again as this unprecedented improvement is not being tolerated, the BNP-Jamaat is peeking out of the hole and trying to create chaos.
Expressing his credence to the Awami League leaders and workers, he said, "On the occasion of Sheikh Hasina's Homecoming Day, I would like to say - we have not entered the field yet, we will come down if necessary. If anyone wants to create chaos, I will resist them."
He further said that Sheikh Hasina, who has always stood by the people of the country, has established Bangladesh as a dignified state at a new height by elevating it from a least developed to a middle income country and from a food deficit to a surplus country in spite of all adversities. But the BNP-Jamaat, their allies and some intellectuals do not like this development progress. That is why when the whole world praises, they cannot praise. On the contrary, in their words, it seems that the country has given 10 hands, which is contrary to reality.
Mentioning the remarks of Begum Zia and Mirza Fakhrul Saheb that the Awami League government will not be able to build the Padma Setu, Hasan Mahmud said that now the Padma Setu has been built. The Prime Minister will inaugurate, we are eagerly waiting.
He said, "I am wondering whether Fakhrul sahab will cross the Padma Setu or will cross the river by Awami League's boat. If they are ashamed, they can cross the Padma Setu after apologizing to the people."