Bangladesh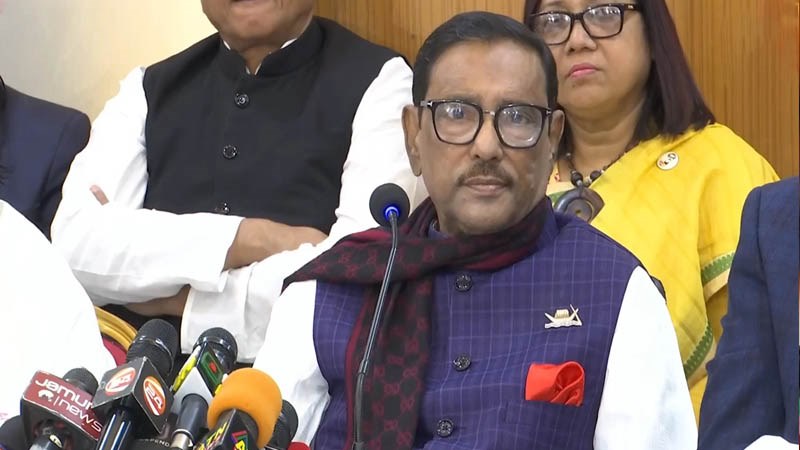 Photo: Collected
BNP movement runs on remote control: Obaidul Quader
Dhaka, January 28: General Secretary of Awami League and Minister of Road Transport and Bridges Obaidul Quader said that the movement of the BNP alliance is under the invisible command of remote control. BNP and its allies are spreading false news in the country.
He said this in a joint meeting with the president-general secretaries of the central and Dhaka metropolitan north-south Awami League and affiliated organizations at the Bangabandhu Avenue central office of Awami League on Friday.
Obaidul Quader said, "BNP alliance is looking at foreigners, and they are lobbying to ban Bangladesh. All the anti-Awami League forces and several negative forces have formed an anti-Awami League alliance under the leadership of the BNP."
Awami League General Secretary said that Ziaur Rahman was not a preacher of freedom but a preacher of independence.
He said that Awami President Sheikh Hasina has ordered not to incite any conflict in the programmes of BNP and like-minded parties.
He said that Awami League will hold programmes every day until the next election.