Bangladesh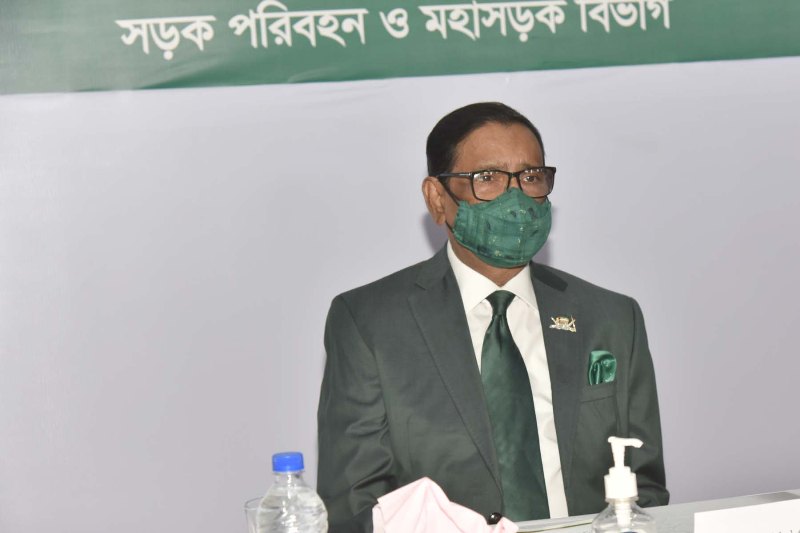 www.facebook.com/obaidulqd
BNP's blatant lies are part of fascist mentality: Obaidul Quader
Dhaka, September 15: Awami League General Secretary and Road Transport and Bridges Minister Obaidul Quader said the BNP's blatant lies are part of the fascist mentality. They practiced fascism during the BNP rule.
During a briefing at his residence on Tuesday, Obaidul Quader called on the BNP to look at itself in the mirror before calling the government a fascist.
"Then you will see that they themselves are carrying the legacy of fascism and the fascist mentality is prevailing among them," he said.
In response to the BNP leaders' statement that the government is using repression to hide its failure, the Awami League general secretary said, "Sheikh Hasina's government does not believe in repression. The government always welcomes constructive criticism." He said the BNP is a political party that has not seen a single success of the government in the last thirteen years, only failures.
Awami League general secretary questioned the BNP leaders, saying they do not see development work in the country including Padma Bridge, Metro Rail, Elevated Expressway, Karnafuli Tunnel, BRT, 22 flyovers, 20 underpasses. Obaidul Quader also mentioned that the BNP is incensed to see these developments.
Obaidul Quader further said that 100 percent electricity has reached all over the country today, adding that this is also the reason for BNP's hatred.
Obaidul Quader said BNP leaders seek peace and tranquility by protesting against the government. The BNP wants to hide its failure by confusing the workers and supporters, lying all the time against the government while they say that their opportunity to speak is decreasing.
He said, "Every day their speeches are coming in the newspapers and electronic media. According to the number of seats in the parliament, more time is being given, but they say they get less time to talk about it."
Obaidul Quader said that there was no need to shout outside the BNP secretary general. "As the secretary general of the BNP, he could have gone to the parliament and talked, but even after being elected, Mr. Fakhrul is not going to the parliament."