Bangladesh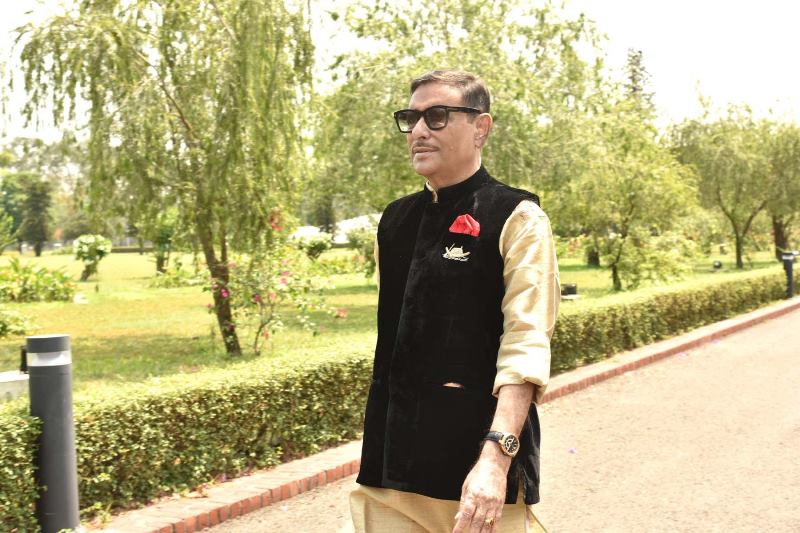 facebook.com/obaidulqd
BNP's multi-party democracy was a multi-party joke: Obaidul Quader
Dhaka, June 10: Awami League General Secretary and Minister for Road Transport and Bridges Obaidul Quader said the BNP's multi-party democracy was a multi-party joke. The bridge minister made the remarks at a press conference on current affairs at his official residence here on Wednesday morning.
"To come to power, Mr. Fakhrul is seeing a colourful dream by donning coloured spectacles. In 2006, the BNP wanted to drive the last nail in the coffin of democracy with 1.25 crore fake voters. BNP One-Eleven was the main reason for making the party man the head of the caretaker government," Quader said.
Responding to the BNP leaders' allegation that 'Awami League has killed democracy', he said: "People laugh when they hear such shameless statements. The BNP killed democracy by voting yes-no."
Asked about the BNP leaders, Obaidul Quader said, "Donning the military uniform in 1978, Justice Sayem was removed at gunpoint and who became the President by holding a questionable election?" BNP's democracy was a curfew democracy. Which democracy is the election of a farce without a voter on February 15?
Noting that the nation wants to know what role the BNP has played in the development of democracy as an opposition party, the Awami League general secretary said, "By announcing its withdrawal from the last election, the BNP has proved once again that they do not believe in democracy."
He said the BNP wanted to make M Hasan the head of the caretaker government by increasing the age of judges. That situation is the main reason for the creation of One Eleven in Bangladesh.
Obaidul Quader said elections will be held in time as per other democracies of the world in accordance with the constitution. The government will extend all possible cooperation to the Election Commission in holding free, fair and equitable elections.
The general secretary of the Awami League expressed concern and said, does the BNP want a change of power through elections? Have you ever dreamed of changing the government through mass uprisings? The government will give appropriate response on the highway if it wants to fish in the muddy water by creating violence in the name of movement.