Bangladesh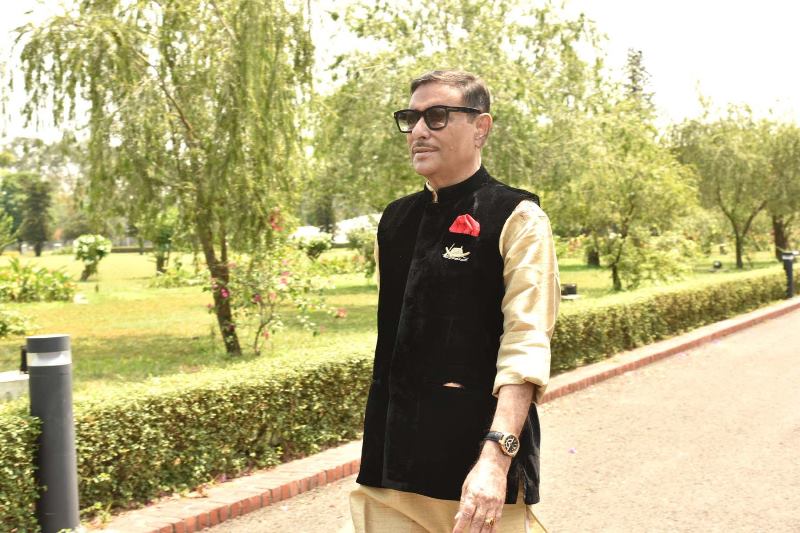 facebook.com/obaidulqd
BNP's negative and conspiratorial politics is more dangerous than the coronavirus: Obaidul Quader
Dhaka, June 11: Awami League General Secretary and Minister for Road Transport and Bridges Obaidul Quader has said that the BNP nurtures communal evil forces in the name of democracy and stated that the negative and conspiratorial politics of the BNP is more dangerous than coronavirus.
He made the remarks at a regular press conference at his official residence on Thursday.
Referring to the BNP as a multi-faceted monster behind a mask, the general secretary of the Awami League said, "There are two- invisible and visible- enemies in the country now. The invisible enemy is the coronavirus and the visible enemy is BNP."
Obaidul Quader said, there will be opponents in the field of politics, there will be rivals, so it is not right to think of someone as an enemy. The responsible opposition is a partner in development, but the BNP has proved its rudeness.
He said that the BNP was involved in the blueprint of killing the father of the nation and his family in 1975 because they considered the Awami League as an enemy. The BNP carried out a grenade attack in broad daylight on August 21 because it considered Sheikh Hasina an enemy.
Obaidul Quader said that BNP burnt innocent people in the fire and wasted their resources. The BNP is suffering from mass terror, so they have withdrawn from the election, the Awami League general secretary said, adding that they are suffering from a 'hallucination' of power. So the development and transition of the country increases their irritation. History has shown that the BNP does not need its enemies.
Obaidul Quader said the BNP's attitude is not prosperity but destruction of the country.
He said that as a failed political party, the trial of BNP has already started in the history. Highways and ballot boxes are proof of that.
Obaidul Quader said the BNP's popularity is now at an all-time low due to the politics of lies and revenge.
Fakhrul Islam Alamgir's achievements are limited to bullying, not winning elections.