Bangladesh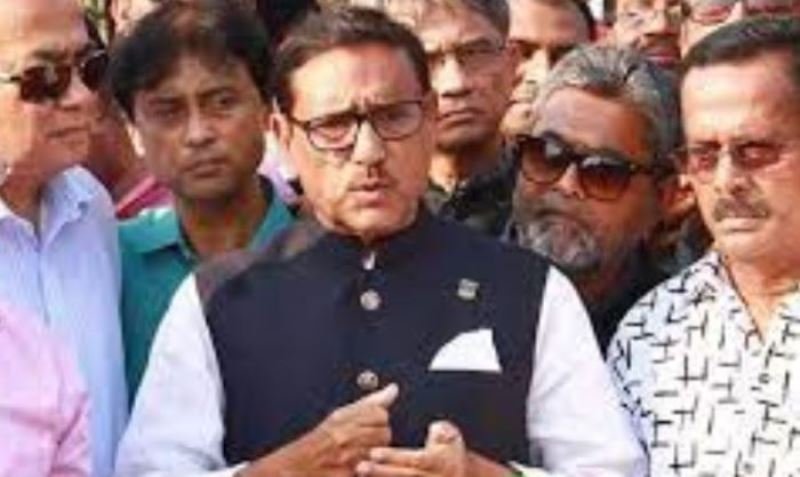 File photo
BNP's politics depends on mercy of foreign masters: Obaidul Quader
Dhaka, Oct 3: Awami League General Secretary and Road Transport and Bridges Minister Obaidul Quader said that BNP has never done the politics of public welfare and the establishment and development of people's rights. That's why BNP politics depends on the grace of foreign masters! If BNP had minimal faith in people, democracy and welfare politics, there would not have been any crisis in the democracy of this country.
Condemning and protesting the vexatious and provocative statements of BNP leaders, Awami League General Secretary said in a statement today that BNP is involved in a deep conspiracy to disrupt the forthcoming 12th National Assembly elections and destroy the electoral environment. They want to question the elections and the electoral process by standing against the democratic process in the continuity of the past. At the same time, it wants to disrupt the ongoing process of political stability and development of the country. Elections were held in the past days according to the constitutional provisions of the country. Elections will be held in the future as per the provisions of the Holy Constitution.
In 2014, BNP has burnt and killed hundreds of innocent people through arson and terror across the country with the aim of disrupting the elections. He said that in the name of preventing the elections, BNP burnt more than 3 thousand people, burnt more than 500 polling stations and public and private institutions including schools, and bombed the judge sitting in the courtroom. Murdered and killed lawyers, uprooted railway lines, cut down thousands of trees and created roadblocks, wreaking havoc in medieval fashion. Can any political party do such vengeful behavior on the people of their own country!? The activities of BNP were witnessed by the people of the world with astonishment.
Obaidul Quader said that in the 2018 election, their leader, the son of corruption, was sitting on the lawn of convicted fugitive accused Tarek Rahman, and engaged in the business of nomination; About 750 nominations were filed for 300 seats. Today, when they say, 'We will not allow elections', the people of the country clearly understand that the BNP has no responsibility towards the people, democracy, constitution and law of the country.
In the statement, he said, "BNP is an illegal political party. The party built by the dictator Ziaur Rahman who seized power at gunpoint unconstitutionally and illegally. The political history of BNP is a history of anti-democratic, unconstitutional and illegal activities. BNP's politics is being conducted by focusing on power."