Bangladesh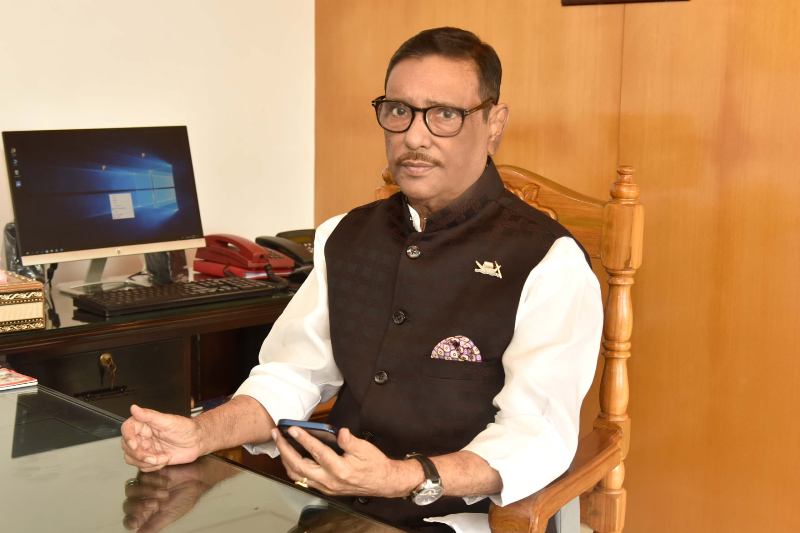 Collected
BNP's politics is like a pole without electricity: Quader
Dhaka, October 6: Awami League General Secretary and Bridges Minister Obaidul Quader said that BNP's politics is as hopeless and empty as a pole without electricity. He said this during a briefing in his office at the Secretariat today.
Obaidul Quader said that a trip to the national electricity grid is a technical issue, which can happen at any time. But it remains to be seen how soon the situation can be normalized. He said, after the grid disaster, the government was able to normalize the situation within a few hours on Tuesday.
How many days did it take to restore the National Grid when it crashed in 2003 during the BNP regime? General Secretary of Awami League urged BNP Secretary General to answer this and said that there was no electricity for hours and days during the tenure of BNP. Does BNP remember that history?
Commenting on BNP's gift of long-term insecurity in the power sector, Quader said, BNP complains of corruption and blindly criticizes the government. However, as donor organizations finance various projects in the power sector, the government as well as donor organizations keep this investment under close observation. There is no scope for irregularities and corruption.
He said, BNP's job is to follow a crooked path, spread false information and confusion.
Obaidul Quader said that not the government but BNP has become a big burden for the country. BNP as an irresponsible and failed opposition party is pressing like a stone on the neck of the nation.
Obaidul Quader said that the country is not safe in the hands of BNP, not Awami League. Expressing sincere thanks to everyone as the Autumn Durgo Festival was held in a very peaceful and cordial atmosphere, Quader said, due to the close supervision of the Sheikh Hasina government, communal evil could not be avoided. Because of this, BNP's anger has increased.