Bangladesh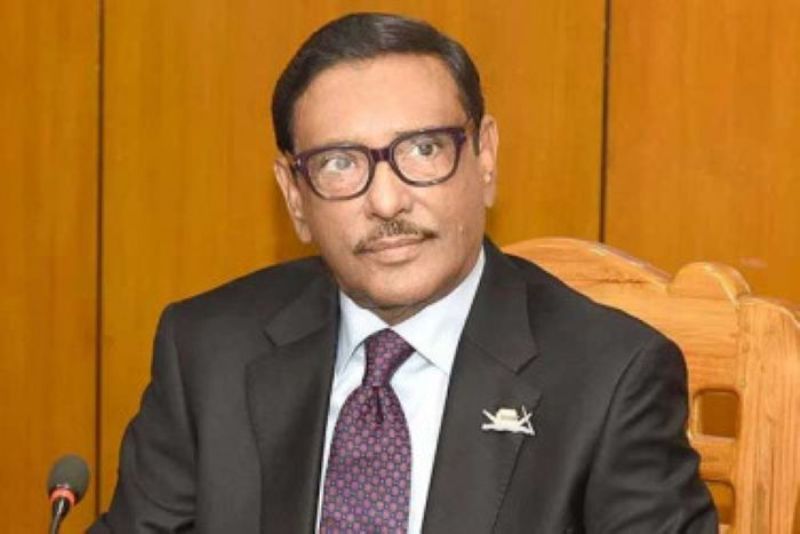 Collected
BNP spends millions of dollars spreading ugliness and bad name: Quader
Dhaka, June 6: Awami League General Secretary and Road Transport and Bridges Minister Obaidul Quader has alleged that BNP is constantly spreading slander and defamation against the government by spending millions of dollars. He said that BNP Secretary General Mirza Fakhrul Islam is delirious as usual without getting the desired sanctions. BNP is trying to undermine the quality of Bangladesh and the people of this country in the world court.
Obaidul Quader said these things in a statement on Tuesday. He said that the BNP is giving dharnas to foreign masters and carrying out anti-national conspiracies by diluting the freedom-sovereignty gained at the cost of the lives of three million martyrs. They have no trust and faith in the people of the country. Disregarding the constitution, democracy, election and public opinion, they are only begging for mercy from foreign masters.
Obaidul Quader said that the Awami League and the government are not afraid of the US visa policy. Because, we always respect the constitution, democracy, human rights and rule of law. He said that if this visa policy is properly implemented, there is a danger that BNP leaders and activists will come under it. Because they have always been disrupting the democratic process and trying to disrupt the electoral system and create a stalemate in constitutional politics through terror in the name of preventing elections.
Awami League General Secretary said, BNP leaders have been trying to create a false myth of Ziaur Rahman as a murderer-dictator, a dictator who killed the constitution and democracy through lies and propaganda. Basically, this Zia has destroyed the democracy and constitution of Bangladesh.
He said that Ziaur Rahman had empowered the pro-Pakistanists by forming a political party through the government intelligence agency by arresting the pro-Pakistani politicians and war criminals. The victory of the liberation war from state activities and mass media sent 'Joy Bangla' and 'Joy Bangabandhu' into exile.