Bangladesh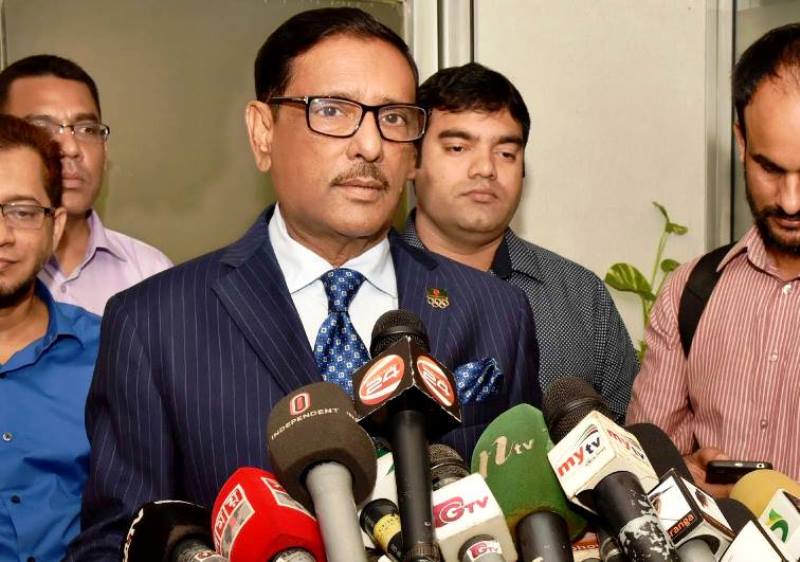 Collected
BNP thinks people-police as opponents: Quader
Dhaka, April 15: Awami League general secretary Obaidul Quader has said that the BNP considers the people and the police as opponents to cover up their failed politics.
"Every program of Sheikh Hasina is for the people. Not the government, but the BNP is taking revenge by making the people their opponents. They resort to violence because their people do not vote. Now they are harming the lives and property of the people," he said.
Obaidul Quader said this at a regular briefing at his official residence on Thursday.
He said, "Hefazat-e-Islam carried out the violence at the instigation of the BNP on March 26. The events of that day and later were a deep conspiracy to destabilize the country and it was planned. The plan incited the anti-independence forces and the violence was pre-planned by the BNP and its allies."
Obaidul Quader said, "It is now as clear as day who is patronizing whom in the politics of this country. There is no benefit in covering fish with vegetables. Because everything is clear to the people today."
Quader said he had no plans to attack anyone politically in the coronavirus crisis.
"Mutual blaming will make the crisis worse. We have to get out of the politics of blaming at the moment. It is not appropriate for anyone to do politics with coronavirus now. Stop political propaganda in the pandemic in the name of opposition to the government."
Obaidul Quader said, "People are worried about Begum Khaleda Zia's coronavirus infection, because BNP may start anti-politics again!"
He said, "It is not possible to understand the language of the eyes and the language of the mind of the people of Bangladesh sitting on the banks of the river Thames. Therefore, the politics of the BNP is now full of anti-people elements."