Bangladesh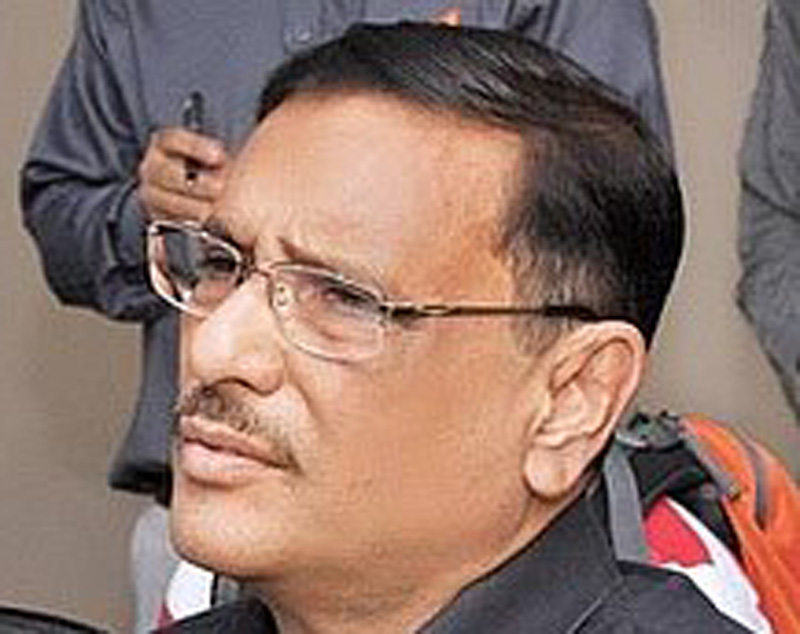 Wikipedia Commons
BNP wants to come to power by terrorism: Kader
Dhaka, May 22, 2022: Awami League General Secretary and Minister for Road Transport and Bridges Obaidul Quader has said that the internationally recognized terrorist political party BNPE wants to come to power through terrorism. He said this while addressing a discussion meeting organized by Bangladesh Chhatra League on Saturday morning on the occasion of Awami League President and Prime Minister Sheikh Hasina's Homecoming Day. The discussion was held at the TSC Auditorium of Dhaka University.
Obaidul Quader said, Awami League will come to power with the mandate of the people, because the source of strength of Awami League is the people of the country. Noting that no force will be able to defeat the Awami League if the leaders and workers of the party are united, he said that the Awami League under the leadership of Sheikh Hasina will reach the port of victory with the people in the next national elections, InshaAllah.
Comparing Bangladesh with Sri Lanka, Pakistan and Afghanistan, Obaidul Quader said in response to the statements of BNP leaders including BNP Secretary General Mirza Fakhrul Islam Alamgir that as long as Sheikh Hasina is in the leadership, Bangladesh will not be compared with Sri Lanka, Afghanistan or Pakistan, Bangladesh will be compared with America and Europe.
The general secretary of Awami League said, "Because Bangabandhu's daughter came to the country, Bangladesh today is a passenger on the path of light from darkness." Because Sheikh Hasina came - Bangladesh today has become a developing country from a least developed country. Democracy, which was blocked because Bangabandhu's daughter came to the country, has been released today.
Claiming that Sheikh Hasina's development achievements in the last 13 years have put the BNP in a predicament, he said that the BNP did not make any development in the country while it was in power, from which they would ask the people to vote.
The Minister of Road Transport and Bridges said that the people of Bengal will be able to see the full moon from the Padma Bridge on the moonlit moonlit night in June. He will then give time. At that time we will inaugurate the Padma Bridge.