Bangladesh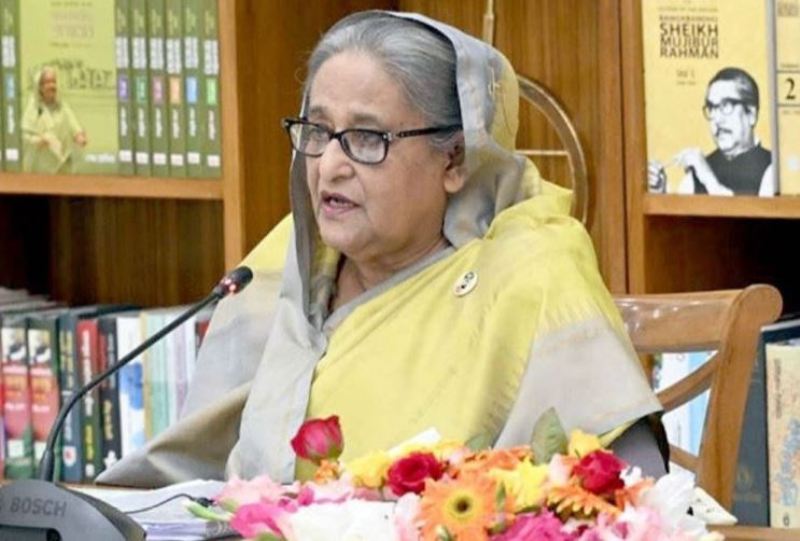 PID
BNP would not have hobnobbed with foreigners if they were strong: PM at press conference
Dhaka, October 7: Prime Minister Sheikh Hasina said, "BNP does not have the strength. If they had, they would not have gone door-to-door to foreigners, would not have hobnobbed with them."
She said, "People have rejected BNP in every way. With what face will they go to ask for votes from the people. They have burnt people, hurled petrol bombs, killed people by sabotage. Now with what face will they go to ask for votes from people."
She said these things in response to questions from journalists at a press conference organized at Ganabhaban on Thursday (October 6) afternoon.
Many parties including BNP have been saying that they will not participate in the next election - what is the Awami League government thinking in such a situation? In response to this question, Sheikh Hasina said, "Any political party participating in the election is their own decision. We do not want to impose anything. But we want all parties to participate in the election."
The Awami League president said, "The opposition political parties of the country are threatening a lot. This is their job. Whatever the development, their job is to oppose. However, if they were strong, then many things could have happened."
In response to a question about the upcoming national conference of Awami League, she said, "If even one councilor of Awami League does not want me, then I will not stay. It has been a long time. I definitely want a new leadership in Awami League. The leadership is decided by the councilors. The decision of the councilors is final."
She further said, "2021 is the golden jubilee of independence. On this golden jubilee we have attained the status of a developing country. Now I am ready to leave."
In response to another question regarding the US ban on RAB, the Prime Minister said, "RAB is working as America has trained it." The prime minister also raised the question whether America is unhappy because there is no terrorism in Bangladesh.
Earlier, the press conference started around 4 pm. At the beginning, the Prime Minister made a written statement about the visit to the United Kingdom and the United States. Later, the Prime Minister answered various questions of the journalists.