Bangladesh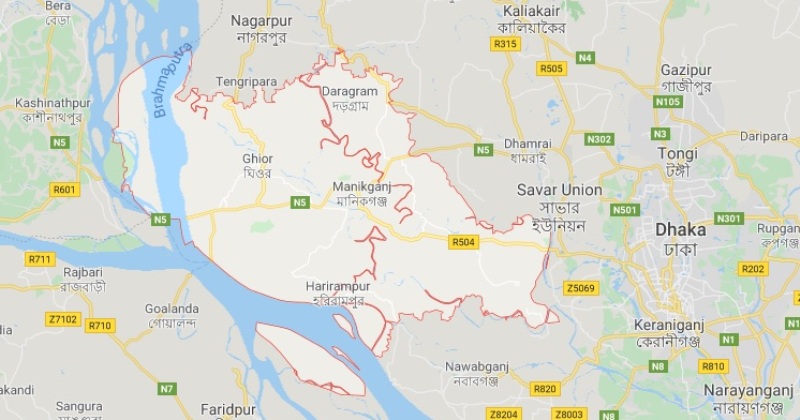 Google Maps
Boat capsize kills three siblings in Manikganj district
Dhaka, August 4: Three people were killed and two others missing after a boat ferrying them capsized in Manikganj district.
The mishap took place on Tuesday during a storm in Charmastal Charpara area of Daulatpur upazila.
The three siblings were identified as Honufa, 37, her sister Rokhsana, 30, and their brother Riajul, 25.
Two others missing are Mithila, 12, daughter of Honufa and Shanto, 11, son of Rokhsana, said reports.
The family of five were visiting a relative when the storm broke out, leading to their death.