Bangladesh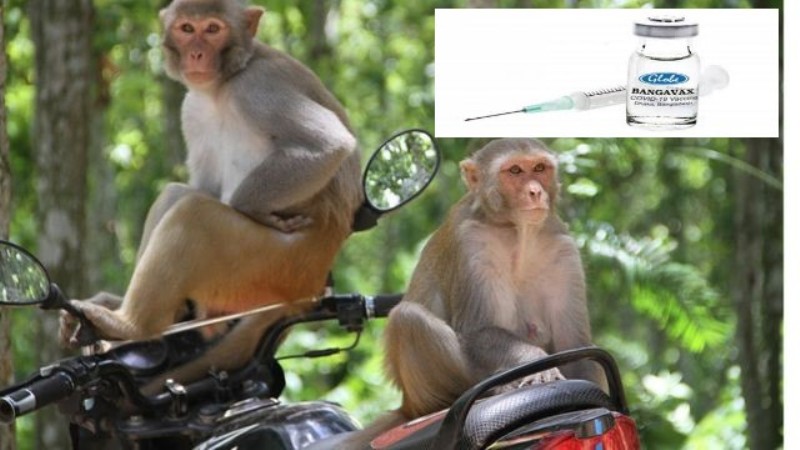 Collected
Bongovax coronavirus vaccine starts animal trial
Dhaka, September 4: Animal trial of Bongovax vaccine made by Globe Biotech has started in local technology to prevent deadly coronavirus infection. The trial, which started on August 1, will continue till mid-October. The detailed report of the trial will be handed over to the Bangladesh Medical Research Council (BMRC) at the end of the month.
This was stated on Saturday by Dr. Mohammad Mohiuddin, Senior Manager, Quality and Regulatory, Globe Biotech Limited. He said the trial on the monkey has started from August 1. "We hope to be able to submit a report to the BMRC as soon as the trial ends in the middle of next month."
Dr. Mohiuddin said, "We first tried abroad for the animal trial. India says to apply in G-to-G system, so we have written to the concerned department to take initiative in this regard. But did not get the expected result. However, countries in the developed world say the mRNA vaccine does not need to be tested on monkeys. But BMRC has to say. So we were compelled to follow the international protocol and collect the monkeys with the approval of the forest department."
Regarding the trial, he further said that this is the first trial on monkeys in the history of Bangladesh, which is undoubtedly a new milestone in the country's scientific research. Preliminary results show that the vaccine is safe in monkeys.
Regarding the effectiveness of Bongovax, the company said that the vaccine is effective against almost every variant of coronavirus, including the lethal Delta variant. In this regard, Dr. Mohiuddin said that so far 11 variants of coronavirus, including delta, were active in different places in the world at different times.
Bongovax will be the most effective vaccine against the coronavirus worldwide, says Globe Biotech, adding that we have sequenced the entire genome of the coronavirus in our laboratory. We have also set a goal for our vaccine by reviewing in detail all the sequences of the domestic and international Covid-19 found in the NCBI virus database through bioinformatics tools and we hope that the vaccine will be more effective worldwide.