Bangladesh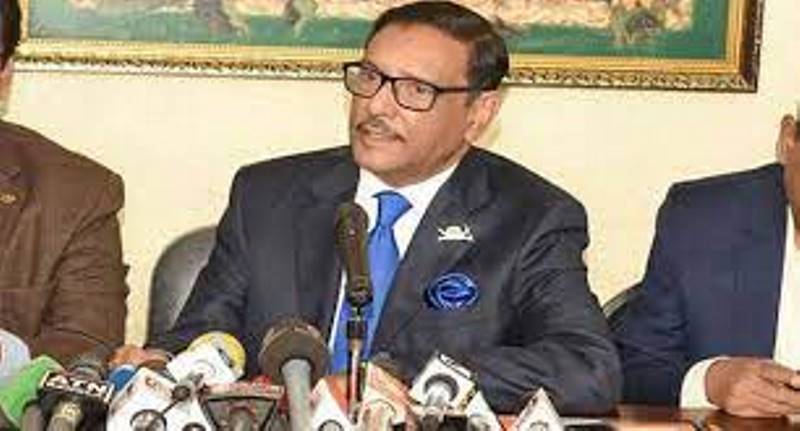 Photo: Collected
Broken BNP now taking support of sticks: Quader
Own Correspondent, Dhaka, Sept 29: General Secretary of Awami League and Minister of Road Transport and Bridges Obaidul Quader warned BNP that they will be retaliated against if they take sticks with the national flag. He warned the BNP not to play with sticks or with fire.
Obaidul Quader said this in the opening speech of the discussion meeting organized at the Bangabandhu International Conference Center on the occasion of the 76th birthday of Awami League President and Prime Minister Sheikh Hasina on Wednesday (September 28) afternoon. Bangladesh Awami League organized this discussion meeting.
Obaidul Quader said that BNP, which has broken its knee and back, has now relied on sticks. I am not saying this, Zafrullah Chowdhury said. The stick was gone, the BNP has brought it back. The national flag is tied to the head of the stick, again the stick will be bigger. What a bragging! We will answer it.
"If you go down the street with sticks with the national flag, you will have an answer. I am saying clearly, playing with sticks as well as with fire will not be allowed."
Obaidul Quader said that the Awami League will win again in the next election and said that under the leadership of Sheikh Hasina, we are in the port of victory again. Sheikh Hasina's goal was digital Bangladesh, Bangladesh has become digital. This year's goal is Smart Bangladesh. This time our crisis manager Sheikh Hasina has highlighted the goal of Smart Bangladesh.