Bangladesh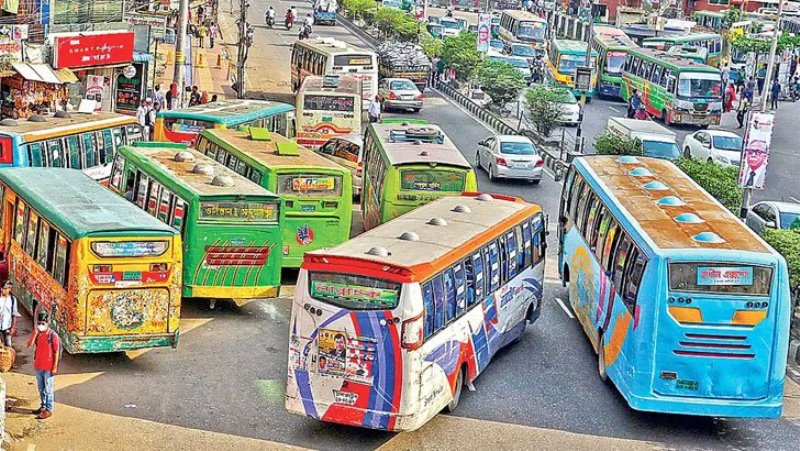 Collected
BRTA demands to start bus service after the shop opens
Dhaka, April 30: The Bangladesh Road Transport Owners' Association (BRTA) has demanded the launch of the bus after allowing all kinds of shops and businesses, including Bipnibitan, to operate in the ongoing lockdown to prevent coronavirus. In a statement sent to the media on Friday (April 30th) at noon, the association's president Moshiur Rahman Ranga and secretary general Khandaker Enayet Ullah made the demand.
Earlier, at a press conference at the National Press Club at 10:30 am, the Bangladesh Road Transport Workers Federation demanded the introduction of public transport and transportation of goods in compliance with the health rules. Otherwise, the organization has announced a nationwide protest procession on May 2 and a sit-in in front of the deputy commissioner's office on May 4.
In a statement, Moshiur Rahman Ranga and Secretary General Khandaker Enayet Ullah said everything was going on except the bus at the lockdown. As the buses are not running, passengers are being transported in CNG-powered autorickshaws, tempos, three-wheelers, microbuses, staff buses and even ambulances. The hygiene rules are not being followed. On the contrary, health risks are increasing. In case of lockdown, if the bus is running with half of the passengers in the seat, i.e. 1 passenger in 2 seats, there will be no risk of corona infection.
They also said that there is anger among transport owners and workers across the country over the introduction of buses. Roadblocks and protests are going on in different districts including Dhaka demanding introduction of buses. Millions of workers are unemployed. Many poor owners are living helplessly with bank loan installments.
Considering these aspects, they demanded the government on behalf of the owners across the country to introduce buses including providing food assistance to the unemployed workers.