Bangladesh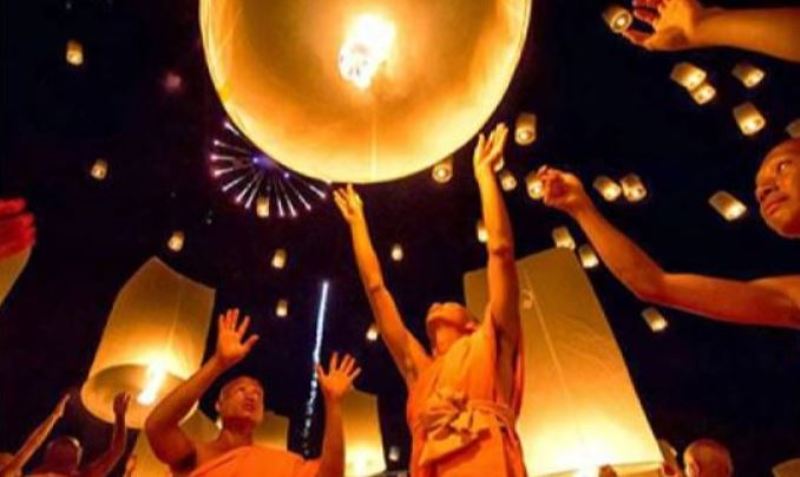 Collected
Buddhist community observing Prabarana Purnima today
Dhaka, October 20: Today, Wednesday (October 20) is the second religious festival of the Buddhist community, 'Shubha Pravarana Purnima' and 'Kathin Chibar Dan'. It is also known as 'Ashwini Purnima'. According to the Buddhists, on this auspicious full moon day, the great man Gautama Buddha descended to the Sankasya city of India after giving Abhidharma to the mother goddess in the heavens. He directed the monks to spread their religion in all directions for the happiness, peace and welfare of mankind. On the same day, his three-month rainy season came to an end.
On the occasion of the day, the Buddhist community has organized various festivals including flying lanterns. President Md. Abdul Hamid and Prime Minister Sheikh Hasina greeted them in separate messages. In the message, the President called for maintaining communal harmony in Bangladesh.
His Holiness Gautama Buddha preached the message of lifelong equality, friendship, humanity and peace in building a peaceful and amicable world. Shining in the glory of his ideal sacrifice and full of humanity. The Buddha's non-violent words and love of life are still widely admired around the world.
Donation of solid Chibar is called Dan Shrestha. With the participation of Buddhists, this charity festival builds unity, solidarity and harmony among all. Celebrated through sacrifice, restraint, discipline and strict meditation, the 'Kathin Chibar Dan' plays an important role in developing the devotees as true followers of Buddhism. Thousands of years of Buddhist tradition are mixed with the soil and people of Bangladesh. It bears the bright signature of ancient Buddhist monasteries in different parts of the country.