Bangladesh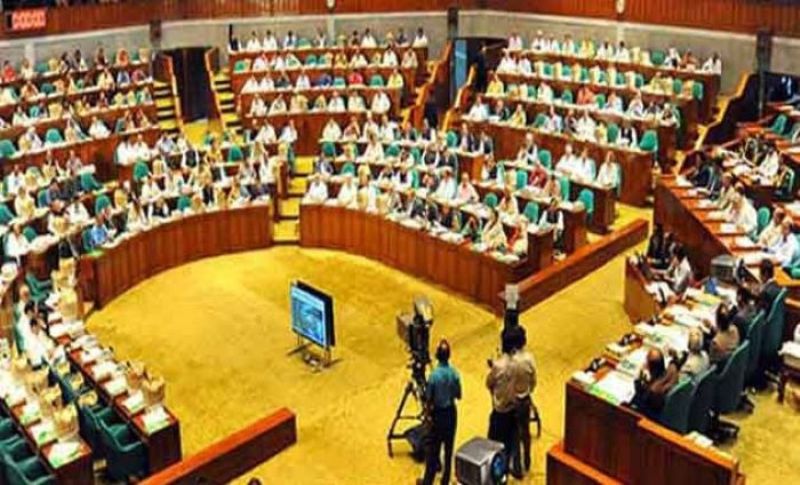 Collected
Budget session begins
Dhaka, May 31: The last budget session of the 11th National Parliament has started. On Wednesday (May 31) at 5 pm, the Speaker of the National Assembly Dr. Shireen Sharmin Chowdhury chaired the budget session for the fiscal year 2023-24. Prime Minister and Parliament Leader Sheikh Hasina attended the session.
At the beginning of the meeting, the presiding officer nominations were made. The members of the presiding committee of the current session are AS Feroze, Tanveer Shakeel Joy, Dr. Pran Gopal Dutt, Rustam Ali Faraji and Begum Anjum Sultana. In the absence of the Speaker and Deputy Speaker, the members of the Presidium shall preside over the sittings of the Parliament on the basis of precedence.
The national budget for the financial year 2023-24 will be presented tomorrow (June 1) in this session. Finance Minister AHM Mustafa Kamal will present the budget at 3 pm on Thursday, Speaker said in the Parliament meeting.
According to the sources of the Parliament Secretariat, the current session will be adjourned till July 2 after running till June 26. The budget for the financial year 2023-24 will be passed on June 26. There will be a total of 40 hours of discussion on the budget. The meeting of Parliament will start at 5 pm every day.
After the nomination of the presidium, the Speaker moved the condolence motion in the House. Later the condolence proposal was discussed. This is the 23rd session of the ongoing 11th National Parliament.
Film actor Akbar Hossain Pathan Farooq, who was nominated by Awami League from Dhaka-11 constituency, died on May 15 while undergoing treatment in Singapore. For this reason, the meeting was adjourned after the discussion on the condolence motion on the first day of the parliament session.
Every year the budget is passed on or before June 30 (June 29), the last working day of the financial year, but this time it will be passed a little earlier due to Eid al-Adha. President Md. Sahabuddin convened the 23rd session of the Parliament on May 14 with constitutional authority.