Bangladesh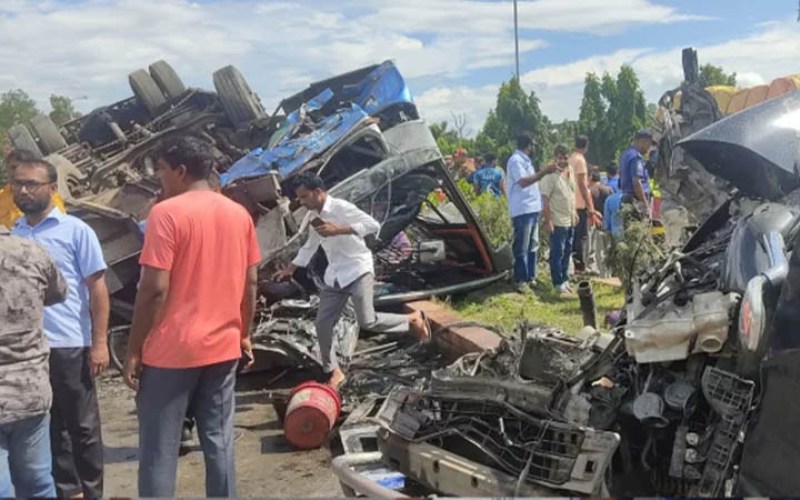 Collected
Bus hits microbus in Tangail, six killed
Dhaka, October 6: Six people were killed when a passenger bus ran into a microbus that lost control in Tangail. At least 40 people were injured.
The accident happened near Bangabandhu Setupurba weighing station around 12:30 pm on Thursday (October 6). The names and identities of the immediate casualties were not available.
Bangabandhu Setu East Police Station Officer-in-Charge (OC) Sofiqur Rahman said that a passenger bus of Ekta Paribahan, which had left Rajshahi, was going to Dhaka. At that time, the bus lost control in the area of ​​Setu East Goal Square and hit the North Bengal-bound microbus in the opposite lane coming from Dhaka. Later the bus overturned.
The OC also said that six people died on the spot. Their bodies have been recovered. The injured were rescued and sent to Tangail General Hospital. Many of the injured are in critical condition. He said the death toll may increase. However, the names of the victims were not immediately known.