Bangladesh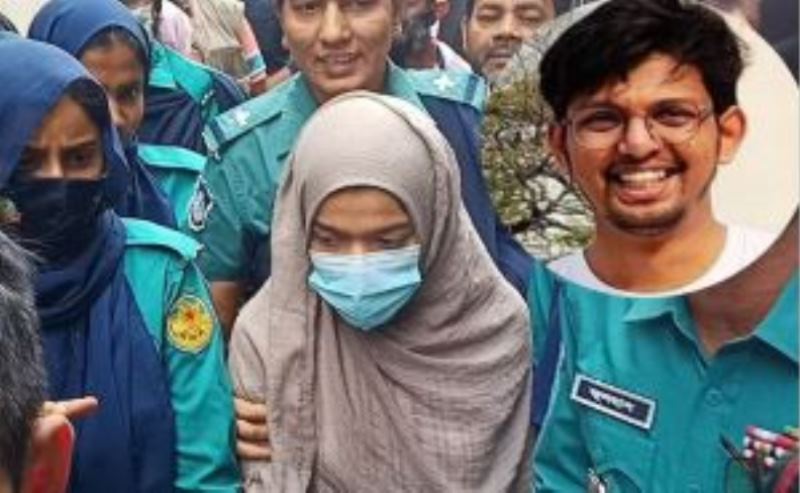 Photo: Collected
Bushra not involved in Fardin's death: DB to mention in charge sheet
Dhaka, December 16: Bangladesh University of Engineering and Technology (BUET) student Fardin Noor Parsh's girlfriend Amatul Bushra has no involvement in his murder, Dhaka Metropolitan Police (DB) said. DB also said that the matter will be mentioned in the charge sheet of the case.
DB Chief Mohammad Haroon Or Rashid gave this information while talking to reporters on Thursday (December 15).
In response to a question about Fardin's girlfriend Bushra, who is in jail, the DB chief said it is a matter for the court. We will mention his non-affiliation in our report.
Earlier, after a long 38-day investigation, the investigating agency Metropolitan Police (DB) said that Fardin wandered alone in different areas of Dhaka before his disappearance. Looking at the surroundings, it seems that he decided to commit suicide and wandered around to different places. All in all, we have come to a conclusion.
Meanwhile, 40 students of BUET came to the DB office on Thursday to confirm the investigation. After talking with the investigating officers for about three hours, the students said that they were convinced by the DB's investigation. They claim that they are relevant after seeing various evidence from DB.
Then DB Chief Mohammad Harun Or Rashid told reporters, "We have investigated the death of Fardin." According to the information received in the investigation, we talked about his mental health. I dropped my girlfriend Bushra at Rampura and explained about going around to different places. In fact, he had no one with him, he traveled alone to different places.
He said, he got down on one side of Sultana Kamal Bridge in Demra from Jatrabari to Laguna. But he did not go towards Chanpara, nothing happened there. After 38 days of investigating the incident, we called it a suicide case. 40 students of BUET came and talked to us for three hours. We have told his family, friends and relatives that Fardin committed suicide.
The DB chief also said that Fardin went to Babubazar Bridge and Sultana Kamal Bridge that night. But he did not go to these areas even in the last two years. Fardin spoke to 522 numbers over the phone in two years. We have inquired from everyone.
Referring to Fardin's reading of various books, Haroon or Rashid said that he had talked about his depression with his friends. He wrote to a friend, "Nobody needs to live more than 30 years".
He also said that he wrote to someone, "If I die, my friend Sajjad will suffer". He wrote to another, "Someday you will wake up on Friday morning and find that I have committed suicide." Fardin committed suicide on Friday.