Bangladesh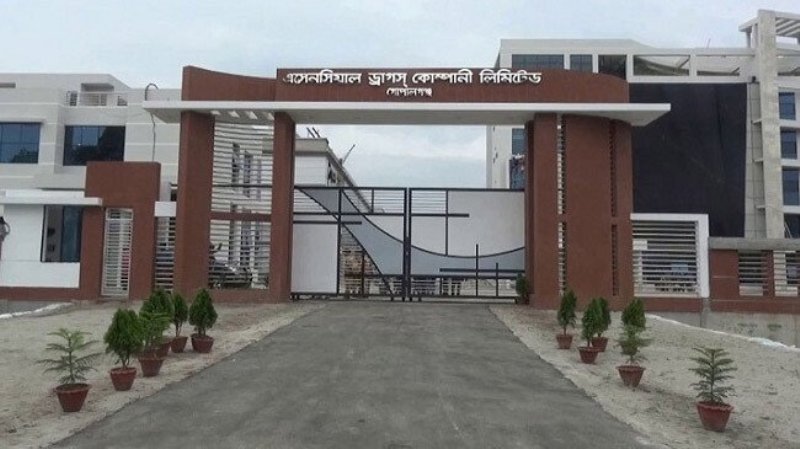 Collected
Cabinet Committee recommends vaccine production in the country within six months
Dhaka, August 18: The parliamentary committee has strongly recommended the production of coronavirus vaccine in the next six months through Essential Drugs, the only state-owned pharmaceutical company. The recommendation was made at a meeting of the Parliamentary Committee on the Ministry of Health and Family Welfare held at the Jatiya Sangsad Bhaban on Tuesday (August 17).
The recommendation came a day after a joint agreement was signed between the Bangladesh government and Incepta Vaccine Limited, a private pharmaceutical company, for the bottling and supply of coronavirus vaccines made by Chinese company Sinopharm to Bangladesh.
After the meeting held at the parliament building, the chairman of the committee Sheikh Fazlul Karim Selim said, "We have said this strongly in today's meeting. Vaccines must be produced through Essential Drugs within the next six months. We have also asked for an agreement between the governments of the two countries (GTG) on vaccine production."
Bangladesh signed a three crore dose contract for the Oxford-AstraZeneca vaccine Covishield from the Serum Institute of India (SII). But after SII sent 70 lakh doses in two consignments, they stopped exporting and Bangladesh fell into a vaccine crisis. Later the government started trying to collect vaccines from other sources. Sinopharm and Russia's Sputnik-V vaccine were urgently approved in the country. Apart from buying from China and Russia, talks on joint production in the country also started then.
In this context, under the agreement reached between the government and Incepta on Monday, the company will bring bulk vaccine from China and fill and label it in Bangladesh. The government will buy the vaccine from them.
If all goes well, Health Minister Zahid Maleque hoped that Incepta will be able to start vaccination activities in the country within three months.
The issue of vaccine production was officially discussed at a parliamentary committee meeting last June. According to the working paper of the committee meeting, Sanjan K Das, a researcher at the University of Sheffield in the United Kingdom, sent a proposal to the Health Secretary in April to build infrastructure for vaccine production at the government level. Sanjan Das's vaccine-making technology has undergone RnD and preclinical trials, the paper said. It is mentioned in the working paper that the production of vaccine is possible if the government organization Essential Drugs buys some existing infrastructure and some new equipment. The ministry is considering reviewing the technical aspects of the matter.