Bangladesh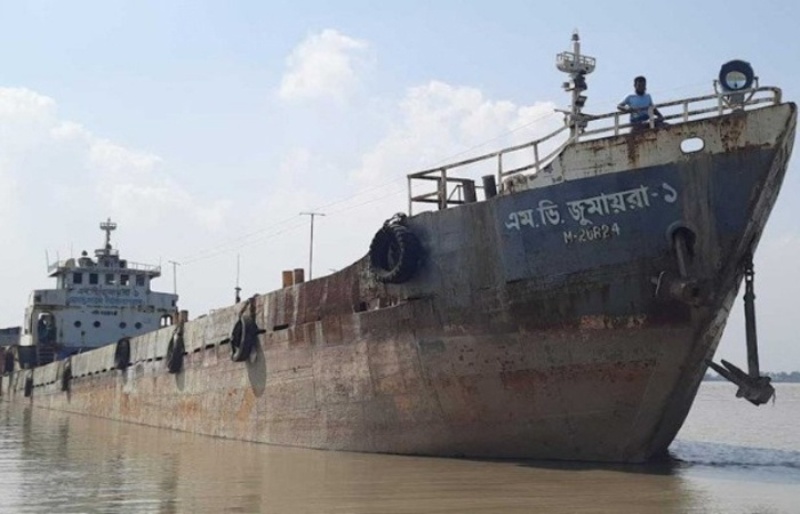 Collected
Cargo loaded with coal averts major accident in Pasur river
Dhaka, November 12: A cargo of coal was narrowly escaped in the Pasur river. The driver quickly lifted the cargo to a nearby pasture as the floor was severely ruptured. As a result, 12 crew members and 850 metric tons of coal carried for Rampal power station were saved. This incident happened on Friday morning.
According to sources, the accident occurred when the foreign ship anchored at Harbaria of Mongla port, loaded with coal, got stuck in the water and burst its deck on its way to Rampal thermal power plant jetty. Immediately the ship was raised to the east bank of the river by the cargo master. Farooq Ghazi, the master of the MV Jumayra-1 cargo ship which was involved in the accident, said that the cargo left the foreign ship MV Pythagoras loaded with 850 metric tons of coal at anchorage number 5 of Harbaria on Friday around 7 am.
The cargo then rests in Anchorage Area No. 5 to await the tide. Later, after the tide turned, the cargo left for Rampal thermal power plant jetty around 10 am. On the way, reaching the Charkana area of ​​Pasur River, the cargo got stuck in the water and the bottom deck of the ship burst. At this time, the ship quickly lifted the cargo. Due to which the ship was saved from sinking in the river. Now the ship is in safe condition.
He also said that the ship will be removed safely by bringing the crane and removing the coal from the accident cargo. The 12 officers and crew are safe as the ship can be towed away. Even though the deck was breached, water could not enter the interior of the ship.
Cargo Supervisor A. Alim said that the coal of Rampal thermal power plant is being released from the cargo due to the accident. Coal is unloaded by crane and placed in another cargo next door. 400 tons of coal has been released till 2 pm on Saturday (November 12). After discharging the coal, the cargo will be taken down from the river bed and taken safely.