Bangladesh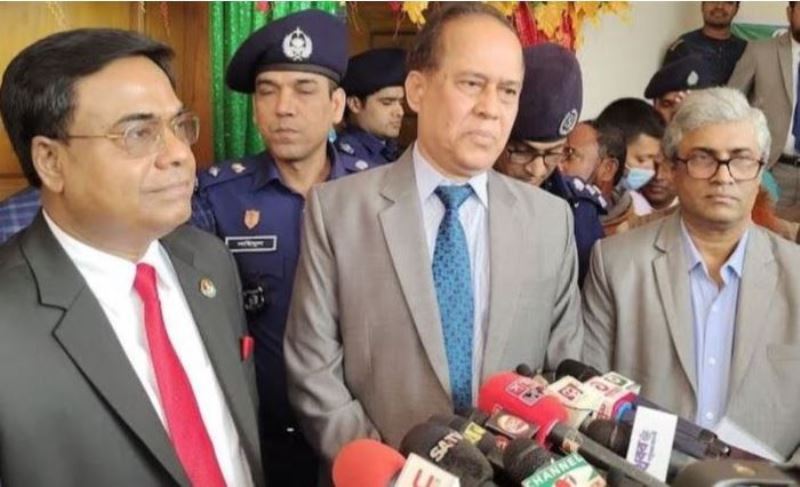 File photo
CEC calls on media to be vocal against misinformation
Dhaka, Oct 2: Chief Election Commissioner (CEC) Kazi Habibul Awal said that the media should be vocal against disinformation, so that it does not have a harmful effect on the election.
He said, "Now a lot of misinformation is being spread through the media. That is called misinformation or disinformation. Many things can be created and promoted at once. We have to be vocal about them so that the elections are not negatively affected."
The CEC said this at the inaugural function of the Upazila Nirbahi Officers (UNO) training workshop organized at the Electoral Training Institute in Agargaon on Sunday.
Under the current Election Commission (EC), free, impartial and transparent elections will be held, he said, "Elections will be credible only if the people can be shown fulfilling their duties. There is a perception in the market, there is no trust in us, there is no trust in the government. Selection is not acceptable. We want to accept this challenge, the elections that will be held under us will be free, fair and transparent. I want to show transparency through media and observers."
CEC said that there can be various types of debates and criticisms about the elections. It has happened in the past. 50, 60, 70 years of history can be found in controversy. Even the elections during the British era have had some controversy. Maybe the level was lower then.
Addressing the UNOs, he said, "The responsibility assigned to you must be strictly followed. We will strictly monitor the matter from the Election Commission. I will try to know who you are and how you are performing your duties. I will take information from different media."
Kazi Habibul Awal said, "People's trust must be gained. In most cases, the election will be conducted under the supervision of the Upazila Nirbahi Officer. Elections should be free, fair, acceptable, peaceful. Another thing is that the voters should be able to come to the polling station and cast their votes. If not, the responsibility will fall on you. Take the help of the police administration and encourage the people to come and vote."
He said, "There are allegations of throwing out polling agents. Many complain without giving an agent. Therefore, the matter must be confirmed from each party to the agent or not. The stronger the agent, the less likely it is to be tampered with."