Bangladesh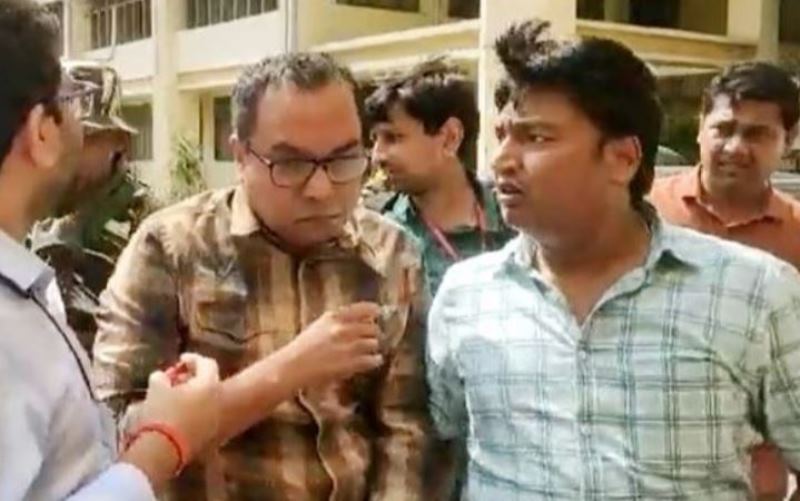 File photo
Charges framed against 14 people including PK Halder
Own Correspondent, Dhaka, Sept 9: In the ACC case, the court has framed a complaint against 14 people including the former managing director of Global Islami (former NRB Global) Bank Prashant Kumar (PK) Halder. At the same time, September 22 has been fixed for taking testimony in the case.
Judge Mohammad Nazrul Islam of Dhaka's Special Judge Court-10 on Thursday rejected the acquittal plea of ​​the accused and filed charges against them. ACC lawyer Mir Ahmed Ali Salam confirmed the matter to BSS.
Apart from PK Halder, the other accused in the case are his mother Lilavati Halder, Purnima Rani Halder, Uttam Kumar Mistry, Amitabh Adhikari, Pritish Kumar Halder, Rajib Som, Subrata Das, Anang Mohan Roy, Swapan Kumar Mistry, Abantika Baral, Shankh Bepari, Sukumar Mridha, and Anindita Mridha. Among them Abantika, Shankha, Sukumar and Anindita are in jail. Apart from this, 10 people including PK Haldar are absconding from the beginning. An arrest warrant has been issued against them.
According to the source of the case, PK Haldar withdrew Tk 3,500 crore from four financial institutions of the country in the name of various companies. Later, as the money was not returned, the four financial institutions faced difficulties in returning the money to the customers.
The four institutions are International Leasing and Financial Services, People's Leasing and Financial Services, FAS Finance and Investment Limited, and Bangladesh Industrial Finance Company (BIFC).
PK Halder took control of these companies by buying shares before withdrawing money from those four companies. This financial scam came to light at the beginning of 2020. Before this, he left the country in 2019.
The Anti-Corruption Commission (ACC) filed a case against PK Halder on January 8, 2020, while he was absconding, on charges of illegal acquisition and money laundering of around Tk 275 crore. After investigating, the ACC filed a charge sheet against 14 people including PK Halder in court.