Bangladesh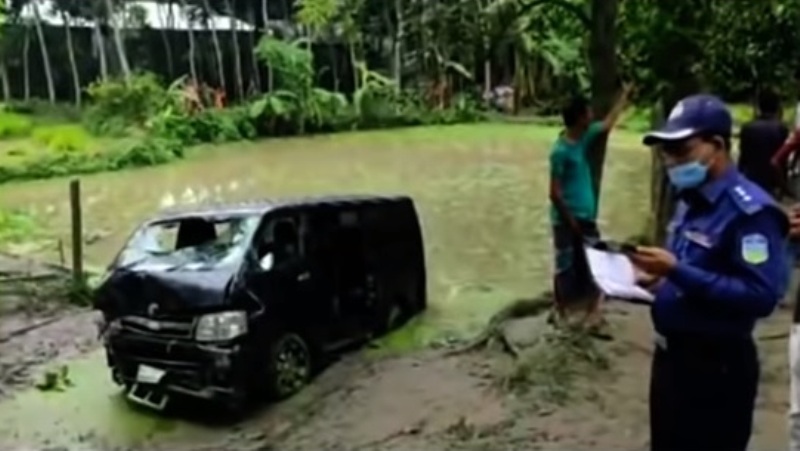 Screengrab from YouTube
Child among eight killed as micro bus plunges into roadside pond in Mymensingh
Dhaka, August 18: At least eight people were killed after a bus lost control and fell into a pond near the Bashati area of Phulpur upazila in Mymensingh.
The bus was on its way to Sherpur when the driver lost control, resulting in the fatal incident.
The deceased could not be identified, police said.
Five among the dead were women, two men and a child.
The bus fell into the roadside pond with 14 people inside.
The local fire department was pressed into service.