Bangladesh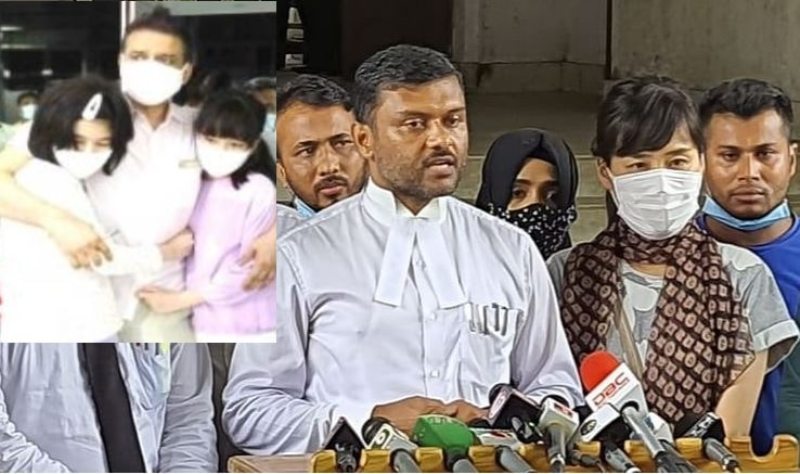 Collected
Children will stay with Japanese mother for two days: Supreme Court
Own representative, Dhaka, 13 December 2021: American citizen of Bangladeshi descent Imran Sharif and Japanese citizen Dr. Erico Nakano's two infant daughters will stay at their mother's house in Gulshan for two days. Then next Wednesday the Appellate Division has called the two children of Sharif-Erico to appear before them. A five-judge appellate bench headed by the chief justice gave this judgment. The order was issued on Sunday after a preliminary hearing of Nakano Erico's appeal against the High Court's verdict.
Attorney Ahsanul Karim appeared for Nakano Erico in the court, accompanied by Mohammad Shishir Monir. Lawyer Fawzia Karim Firoz was in favor of Imran Sharif.
Ahsanul Karim told reporters, "We are saying that mother is the most suitable place for girls to reach adulthood. The Appellate Division heard us today. He said, according to judgment the children will have to be brought before the court by 9:30 am on December 15 and the court will issue an order later."
The lawyer said that foreigner Nakano Erico is also interested in continuing the marital relationship with Bangladeshi Imran in the interest of the children. Nakano Erico, who married her husband Imran in Japan in 2008, filed for divorce on January 18 this year due to marital disputes. Then Imran moved to Bangladesh with his two eldest daughters. The little girl stayed with Erico in Japan. This Japanese woman came to Bangladesh during the coronavirus pandemic to take care of the girls.
When she filed a writ petition in the High Court, the judge asked them to come to an agreement. But as no agreement was reached, the High Court ruled that the two daughters brought to Dhaka would remain with their father Imran Sharif. However, the mother will have the opportunity to spend time alone with her children.