Bangladesh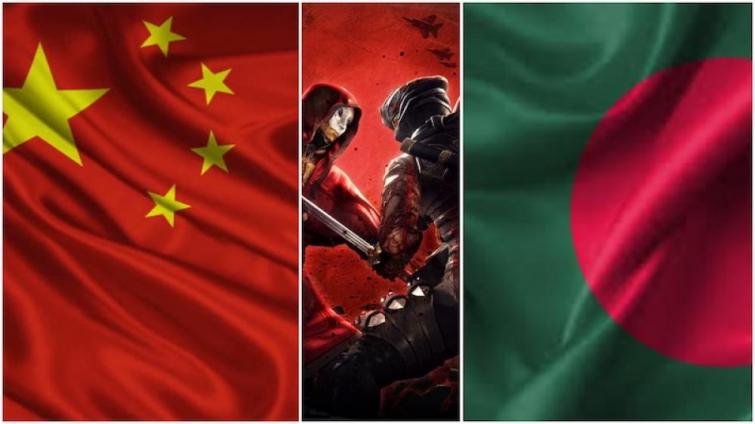 Chinese company supplying counterfeit documents in Bangladesh
Dhaka: Some Chinese companies are reportedly involved in printing and supplying counterfeit documents in Bangladesh, causing huge loss to the government exchequer.
Recently, the Chittagong Custom House Port Control Unit (PCU) disclosed that 'Digit Anti Fake Company Ltd' (DAFC), a Chinese company, based in Shenzhen had supplied counterfeit band rolls/stamps to Chittagong based Arafat Enterprise, sources said.
Although, the Chinese company had declared the consignment as comprising Art/ A4 size papers to the Bangladeshi company, it was found (Dec 2021) that they were supplying counterfeit band rolls/ stamps resulting in fraudulent tax evasion of over BD Taka 250 crore.
Bandrolls are printed by a BD government organization namely Security Printing Corporation of Bangladesh and Cigarette/Bidi companies are supposed to procure these bandrolls by paying tax/VAT which is known as cigarette tax.
The National Board of Revenue (NBR) earns revenue by selling these types of stamps / bandrolls and no one is allowed to buy the stamps other than from NBR. Bandroll is a small thin ribbon wrapped on a packet of Bidi & Cigarettes.
It appears that certain business entities had been procuring the same from China. It is further alleged that DAFC was involved in printing other counterfeit documents including passports, ballot papers, national identity cards, birth registration certificates, etc.
The Bangladesh authorities detected a website run by DAFC mentioning bandroll with 'Bangladesh's National Board of Revenue, Customs Paid'.
Significantly, after the recovery of the consignment in Chittagong, the Chinese company has shut down its website that was showcasing various counterfeit documents.
Although, the Bangladeshi port authorities suspect involvement of other Chinese companies in such illegal activities, they were apparently reluctant to take action due to 'pressure' from senior officials.
Trade in counterfeit and pirated goods has risen in recent years and it is estimated at about 3.5% of global trade by OECD.
The World Customs Organization estimates that 65 % of all counterfeit shipments globally originate from mainland China.
According to OECD, trade in fake goods which infringe on trademarks and copy rights, creates profits for organized gangs at the expense of companies and governments.
Chinese companies are notorious for faking branded products.
However, recent revelations about counterfeit government documents produced in China is a matter of great concern, especially as it causes loss to government exchequer as seen in the case of Bangladesh.
It is estimated (2021) by the Global Alliance for Tax justice that Bangladesh loses $143.96 million or BD Taka 1235 crore in tax revenue every year to global tax abuse by multinational corporations and wealthy individuals.