Bangladesh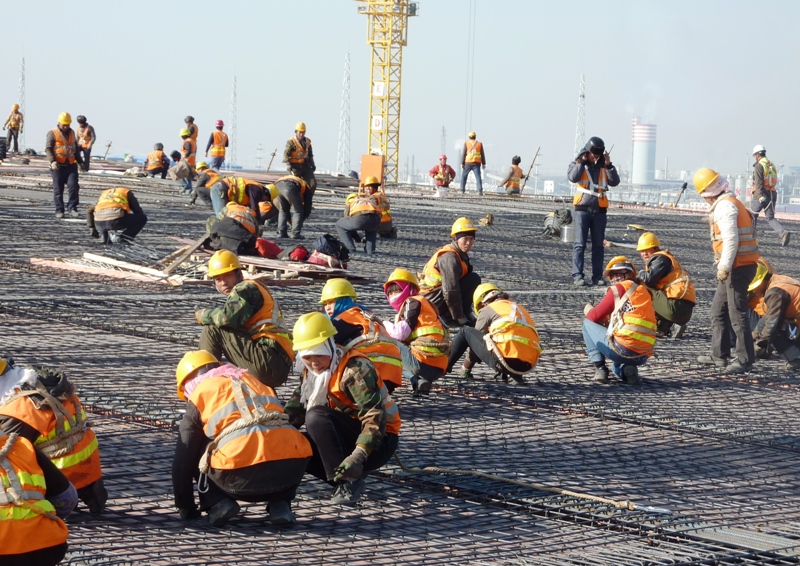 File photo/Wikimedia Commons/Rudolf Simon
Chinese construction firms' malpractices in Bangladesh unearthed
Dhaka, May 31: The malpractices of Chinese construction companies operating in Bangladesh have often been reported in media, but seem to have failed to deter them.
In December 2021, Bangladesh authorities discovered that a Chinese company China Road & Bridge Corporation (CRBC), a subsidiary of China Communications Construction Company (CCCC), engaged in the construction of road and bridges in Bangladesh, was involved in tax evasion while importing construction material for government projects.
As its embezzlement of funds in megaprojects came to fore, the Chinese government was forced to withdraw from financing three infrastructure projects in Bangladesh.
Under a government-to-government (GTG) approved project, China ensured that it would employ Chinese contractors without any possibility of hiring local contractors. Moreover, these companies increase the amount of expenditure by repeatedly extending the duration of the project on various pretexts.
A case in study is the project involving the construction of railway lines at both ends of the Padma Bridge (Padma Setu) and of tanks at the bottom of the Karnafuli River in Chittagong. Both projects are suffering major delays and huge cost overruns, with money spent more than double the original estimate due to repeated extensions.
Some unconfirmed reports suggest that Chinese companies hire sub contractors from China and show them as a part of the main company to avoid paying taxes to BD government.
They pay the sub contractors (Chinese) in China/Singapore. Chinese companies were even offering to pay BD contractors in Singapore/Hong Kong giving them a further 5 percent incentive.
Chinese companies reportedly hired Chinese subcontractors and showed them as a part of the main companyin: (i) Dhaka - Chittagong Railway Line: The Chinese company working on this project has hired 16 Chinese subcontractors and shown them as a part of the main company, (ii) The Chinese company Tebian Electric Apparatus (TBEA) working with Dhaka Power Distribution Company (DPDC) has hired four Chinese sub contractors.
A Chinese company has even taken a six storey building on lease in Narayanganj in which employees working in the projects are kept. Chinese workers are also notorious for frequently transgressing the environmental and labour standards of the countries in which they operate.
Besides, coal plant and infrastructure projects in Bangladesh are causing widespread displacement of highly populated rural areas and endangering their ecosystem.
Inhabitants of the impacted areas have been protesting to stop the relentless seizure of land by the Chinese companies and for better working conditions in the power plants.
It seems Beijing has failed to act against the corruption and malpractices of Chinese government-affiliated companies.
Corruption is often a key element of Chinese economic engagement in the South Asian region. Estimates suggest that Beijing was responsible for the largest Illicit Financial Flows (IFFs) related to corrupt business practices, by value globally, particularly to developing countries.