Bangladesh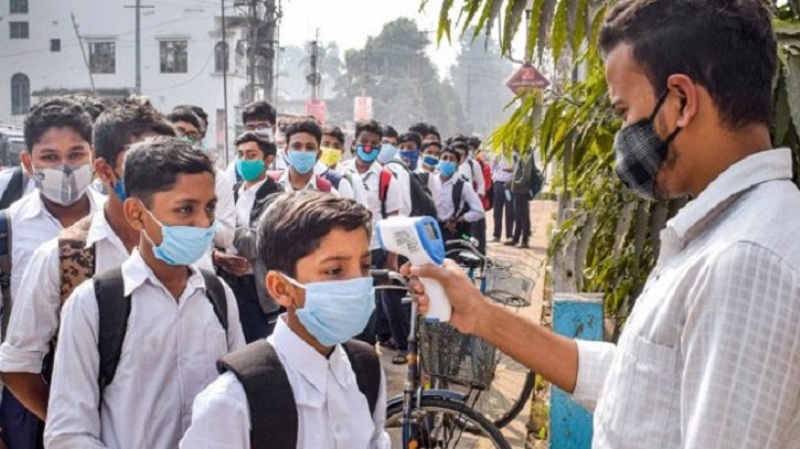 Collected
Classes starts in full swing in school-college from today
Dhaka, March 15: After two long years, school-college teaching is back to normal. All schools, colleges, madrasas and universities in the country were declared closed from March 17, 2020 after the coronavirus infection. After that the educational activities continue online. But students and parents are out of breath as the school-college has been closed for a long time. After that there were demands to open schools and colleges at different times.
Considering the situation, a limited number of educational institutions were opened on September 12 last year. But due to the increase in corona infection, the second phase was declared closed again on January 21. As the situation improved, one month later, on 22 February, direct classes were started only in secondary schools, colleges, madrasas and universities. Then on March 2, limited level primary level teaching started.
The Ministry of Education has announced to start full-fledged class activities in all educational institutions from Tuesday.
It is learned that 95 percent students of Motijheel Ideal School and College in the capital have received two doses of Corona Ticker. So far, classes of all classes have been taken on a limited scale. However, classes will be held on a daily routine from 8:30 am to 4:45 pm on Tuesday, March 15. In addition, to avoid the risk of students, arrangements have been made to clean their hands in front of the gate. Students will be entered and exited step by step. Several classes will be given leave together. After a group break, others will enter 10 minutes after they leave.
On the other hand, last week, the Ministry of Primary and Mass Education decided on the activities of primary and pre-primary level classes.
In this regard, the secretary of the ministry Aminul Islam Khan said, the class is going on in full swing at the primary level. Students go to school six days a week. Pre-primary students have been given time to physically open classes to monitor the situation. Now the door of educational institution will be opened for them too. From March 15, their physical classes will be taken.