Bangladesh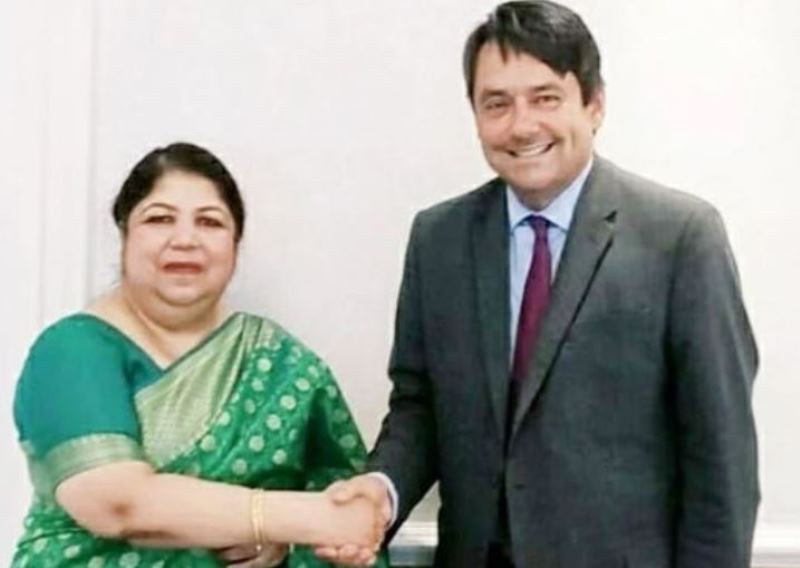 Photo: Collected
Commonwealth countries urged to play a strong role in the Rohingya issue
Own Correspondent, Dhaka, August 5: Speaker Dr. Shirin Sharmin Chowdhury has urged the Commonwealth countries to play a stronger role in solving the Rohingya crisis.
She made this call during a meeting with Commonwealth Parliamentary Association (CPA) Secretary-General Stephen Twigg at St. James Court Hotel in London on Thursday (August 4).
Dr. Shirin Sharmin Chowdhury said that Prime Minister Sheikh Hasina's role as the current chairman of the Climate Vulnerable Forum (CVF) is worth following. Commonwealth countries can get guidance from these achievements of Bangladesh at the government level. In this regard, parliamentarians can gain positive experience by increasing inter-parliamentary communication.
During the meeting, they discussed the activities of the CPA including strengthening democracy, poverty alleviation, ensuring gender equality, climate change, and 50 years of Bangladesh National Parliament.
Dr. Shirin Sharmin Chowdhury said, Bangladesh has a long partnership with CPA. Bangladesh has been a member of CPEA since 1972 after its independence. Bangladesh will jointly organize various programmes with CPA next year to mark the 50th anniversary of the National Parliament. Where Speakers and Members of Parliament of CPA-affiliated Parliaments will be invited.
During the meeting, Stephen Twig praised the success of Bangladesh in achieving MDG and SDG and said that Bangladesh has a lot to learn from the whole world. Commonwealth countries can collect experience from Bangladesh in socio-economic development. Therefore, CPA is interested in conducting various activities jointly with Bangladesh National Parliament. In particular, the small island nations of the Commonwealth can learn from the way Bangladesh is succeeding in dealing with the adverse effects of climate.
At the same time, he assured to ensure the active participation of CPEA in the 50th anniversary celebrations of the Bangladesh National Parliament.
During the meeting, Ambassador of Bangladesh to the UK Saida Muna Tasnim and Joint Secretary MA Kamal Billah were present.