Bangladesh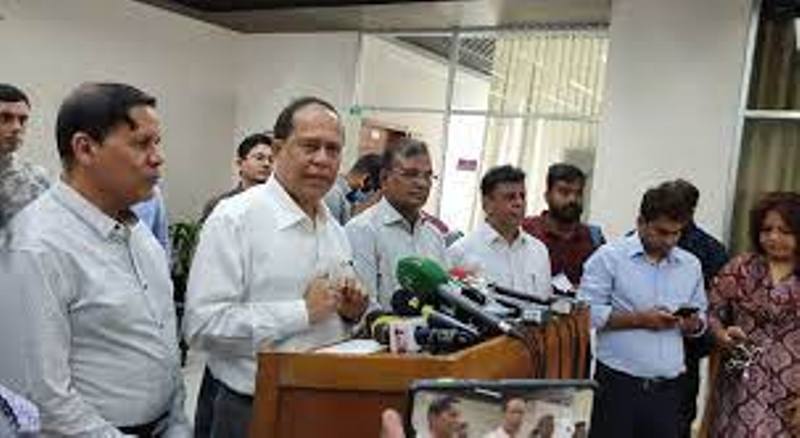 Collected
Confidence in EVM has not come yet, voting will happen on the day: CEC
Dhaka, May 25: Chief Election Commissioner Kazi Habibul Awal has said that the Electoral Voting Machine (EVM) could not be fully trusted. He said that a 'bizarre announcement' like announcing one crores taka as reward if the EVM can be found to be faulty has not been made. The CEC told the media in front of his office at the election building in the capital on Tuesday (May 24).
He said the vote would be according to its rules, the day's vote would be on the day. "Voting will not take place at night - I want to make it clear. He (EC Anish in Madaripur) wanted to make it clear that the day's voting will take place. We've had five meetings, we haven't been able to come to a conclusion. There will be more meetings. I will review there. We have said that we want to gain the confidence of everyone with EVM. There will be a technical meeting tomorrow as well."
"We have no intention of turning the election into a farce," he said. "This is what we are saying from the heart. Let the healthy trend continue through fair elections, participatory elections."
Four Election Commissioners Ahsan Habib Khan, Rasheda Sultana, Md. Alamgir and Anisur Rahman were present.
Recently, Election Commissioner Anisur Rahman said in Madaripur, "The CEC has announced a reward of USD 10 million if EVMs turn out to be faulty."
Kazi Habibul Awal, speaking on condition of anonymity because he was not authorized to speak on condition of anonymity, said the CEC had announced USD 10 million. The CEC can't talk like that. However, the CEC thinks that some of the people involved in EVM may have said such things in the discussion among themselves a few days ago.
Speaking on behalf of Election Commissioner Anisur, he said, "After hearing such statements, I started an internal investigation. Anyone can express their love, say something like that. That is where it came from."