Bangladesh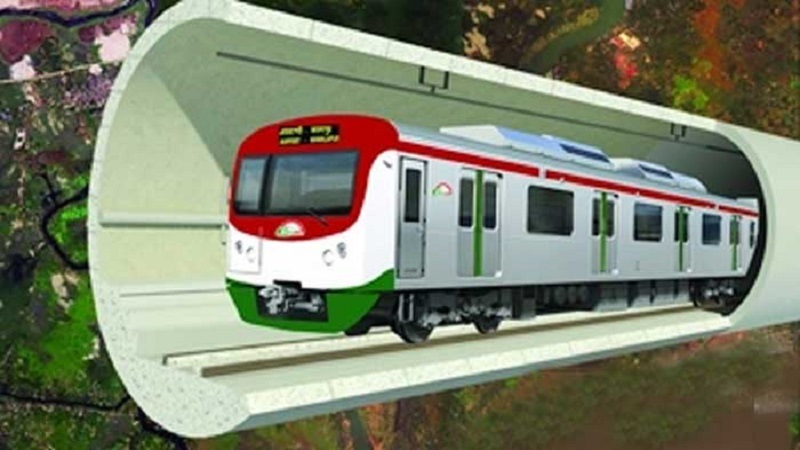 File photo
Construction work of country's first subway train to begin on Feb 2
Dhaka, January 24: The Metrorail Construction Authority said that Prime Minister Sheikh Hasina will unveil the metro rail's subway line construction plaque on February 2.
Initially, the work of the underground metro rail was supposed to start on January 26, but it has been changed. The country's first underground metro rail will run from the airport to Kamalapur touching Kuril, Nadda, Badda. The subway line will be constructed under Dhaka Mass Rapid Transit Development Project (Line-1). Under the project, the initial work will start with the construction of Pitalganj depot in Rupganj.
Project Director (Additional Duties) Md. Abul Kasem Bhunya said that the work of the country's first underground metro was supposed to start on January 26. However, the date has been changed to February 2. On that day, the Prime Minister will unveil the subway line construction plaque. Through this basically the infrastructure work of the project will start.
With the aim of strengthening the public transport system of the capital Dhaka by 2030, the construction of six Metro Rail (MRT) under Dhaka Mass Transit Company Limited (DMTCL) is progressing. So that 129.901 km metro rail line will be constructed across the capital. Of this, the elevated line will be 68.729 km and the underground line (underground railway line) will be 61.172 km. There will be 105 stations across the capital. Out of which 52 will be elevated and 53 will be underground. Infrastructure construction is starting to make this plan a reality. 20 km railway line from airport to Kamalapur will be constructed underground. This is the first underground journey of Metrorail. This part of the metro rail is known as subway as it will run under the ground.
According to DMTCL, the project implementing agency, 31.241 km of metro rail line including subway and flyover will be constructed under MRT Line-1. There will be two routes in this way. From an airport to Kamalapur, the length of which will be 20 km. And the second one will be from New Bazaar to Pitalganj depot. Which will be called Purbachal route. The length of the second part is 11 km. It will be entirely elevated.