Bangladesh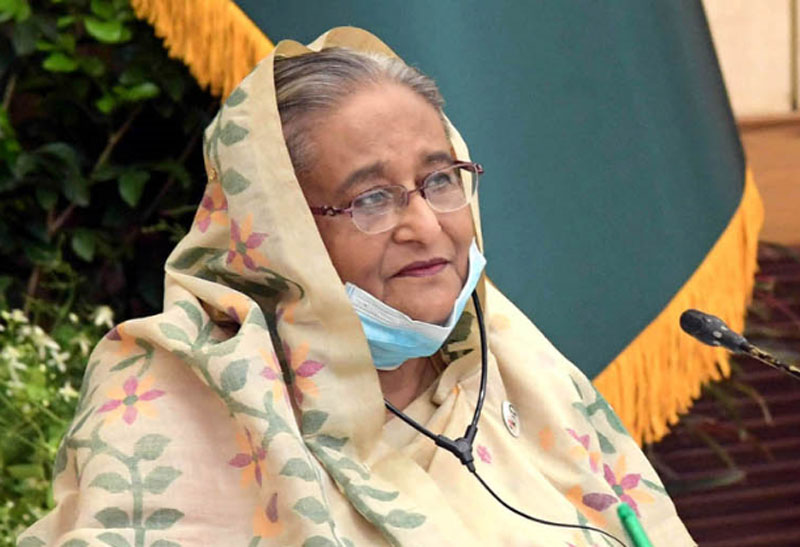 Amirul Momenin
Continue studying from home when the school is shut: PM Hasina appeals
Dhaka, Oct 18, 2020: Prime Minister Sheikh Hasina has said that students should continue their studies from home at this time of school closure.
Hasina said this while addressing a virtual program on the occasion of 56th birthday of Bangabandhu's youngest son Shahid Sheikh Russell on Sunday.
From Ganobhaban, the Prime Minister joined Sheikh Russell Roller Skating Complex, University Laboratory School and College Premises and Bangabandhu International Conference Center.

Sheikh Hasina said, "Our children will be patriotic, will be human like human beings. Will serve the people and build themselves as worthy citizens. Will be well educated in modern education. School closed due to coronavirus. It's really hard for any one child. But maybe this abnormality will not exist. Yet, I will tell them to study carefully."
"I know educational institutions in Corona are closed, it's hard for any child," she said.
"Studying at home, they have to do what they can. As if they can do everything again when the school opens. I would tell parents to take care that they can arrange other exercises and games for their children. Everyone should abide by the security," she said.
The Prime Minister said, "My only goal is that Bangladesh is moving forward, will move forward." Father of the Nation Bangabandhu Sheikh Mujib has liberated this country. 3 million martyrs gave blood. We must always remember the contribution of two lakh mothers and sisters. We have gained freedom through a lot of blood. The benefits of this freedom will reach every person's home. This is what I want to say in the language of the poet Sukant, I will make this world livable for this child, this is my promise to the newborn."
"Russell is not with us today," she said.
"There was a small child but that child was not allowed to live either. He was brutally murdered. This is what we want to happen again. Every one of our children learns to read and write and will be the leader of this country in the coming days. We are working with the goal of living well," the PM said.